I Am AAPC: Dianne Estes, CPC, CPB, AAPC Professional
November 1, 2017
Comments Off

on I Am AAPC: Dianne Estes, CPC, CPB, AAPC Professional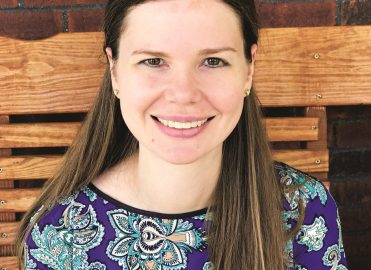 I have worked in billing and coding for 17 years. I found my true passion for it when a local non-profit organization hired me to help with their ICD-10 coding conversion in August 2013. Little did any of us know, at the time, that we had two years before the new code set would be implemented.
In the interim, I also used my billing background to tackle a seven-figure accounts receivable (A/R) that plagued a small firm.
Helping Niche
Billing Improve A/R
I focused mostly on Medicare and Medicaid denials, as timely filing had forced the firm to write off many private insurance claims. Medicare has a rule for our particular type of billing: Claims must be paid sequentially or they will deny. Another Medicare rule requires us to key in an 81A election statement for the patient's Medicare benefit to become a covered benefit. With my background in professional fee, surgical, and diagnostic imaging billing, this type was unchartered territory for me. But it was niche billing, and once I got the hang of it, I began to blossom. Medicare A/R was cut in half after one year. The money began to flow where it had previously been walking, maybe running, out the door.
Overcoming MCO and
Medicaid Payment Challenges
Next on my agenda was Medicaid, which was billed for nursing home room and board, and something new called managed-care organizations (MCOs). I had never heard of MCOs before, but I was about to get educated. These quasi-Medicaid plans were private insurance with Medicaid rates, meaning these companies could make their own rules. And to get paid, I had to abide by them.
I helped to clean up the Medicaid A/R, as well as could be expected, with timely filing looming in the background (claims not filed within a year and adjudicated are a lost cause).
MCOs proved more of a challenge. I took five companies, one at a time, and slowly fixed their claims. One company required preauthorization, which was never obtained. One company did not like the way our paper claims printed and denied them all. The others slowly came around with the help of provider reps, third-party claim entry, and backdated authorizations. Medicaid A/R reduced by half in one year, as well.
Looking to AAPC as
ICD-10 Approached
When June 2015 came around, I became certified in ICD-10. Since I had received my Certified Professional Coder (CPC®) in 2005, I needed the refresher course. I had the privilege of converting our organization's ICD-9 codes to ICD-10. I was grateful to attend the AAPC conference in Chicago, Ill., in September 2015, which gave me confidence to lead the ICD-10 conversion in our company. I was happy when ICD-10 finally came to fruition. Now that we are two years in, our backup coder and I continue to work on our skills so we may continue to provide the best coding to our organization.
In December 2015, 10 years after I received my CPC® credential, I took on another certification: I was honored to pass the Certified Professional Biller (CPB™) exam on the first try. Thank you AAPC for giving me the skills and talents to excel at my profession.
Latest posts by Guest Contributor
(see all)