MACRA, MIPS, APM, … Can I Buy a Vowel?
November 6, 2017
Comments Off

on MACRA, MIPS, APM, … Can I Buy a Vowel?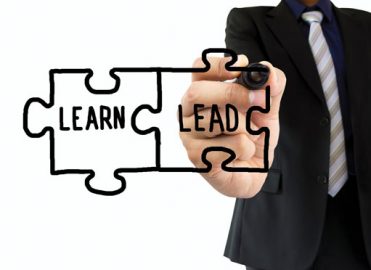 AAPC will help you navigate the sea of acronyms flooding your healthcare organization — for free.
If you love acronyms, healthcare is the perfect industry for you; however, even those with a deep appreciation of these terms can get confused when a flood of new acronyms is released, potentially transforming the very structure of healthcare along with it. Let's quickly review the Medicare Access and CHIP Reauthorization Act of 2015 (MACRA) and the Quality Payment Program (QPP), why they're important to your facility, and what AAPC is providing for free to help you prepare for the future.
What Does It All Mean?
MACRA, also referred to as the Permanent Doc Fix, changed the reimbursement model for clinicians who treat Medicare patients. It also extended the Children's Health Insurance Program (CHIP) for two years and ended the sustainable growth rate (SGR) — a measure previously used to calculate annually how much physician services could be paid.
MACRA entrenched an emerging philosophy for provider reimbursement, focusing payments on efficacy and proficiency instead of volume. Diverse measures of efficiency and quality evaluate the clinician's performance and providers receive positive, negative, or neutral adjustments based on scoring. Performance assessment has already begun. Reporting and data collection will begin in 2018. Adjustments to the Medicare Physician Fee Schedule begin in 2019.
For physicians to earn payment updates, MACRA created two new tracks: MIPS and Advanced Alternative Payment Models (APM). MIPS integrates key components of existing programs — namely, the Physician Quality Reporting System (PQRS), the Medicare Electronic Health Record (EHR) Incentive Program, and the Value-based Payment Modifier (VM). MIPS also adds Improvement Activities (IA) as part of the calculation model. The Centers for Medicare & Medicaid Services (CMS) administers the two tracks under the newly-formed QPP.
APMs incentivize clinicians to offer medically necessary care using cost-effective methods. The quality performance calculations for APMs closely parallel those of MIPS, but APMs have more
stringent requirements (e.g., using certified EHR technology) in exchange for greater rewards (e.g., bonus payments for exceptional performance).
How Does This Apply to You?
If your facility accepts Medicare patients, this is crucial material to master. To maximize future payments for your providers, you'll need to know:
What group your providers fall into;
How to add up points for Quality, Advancing Care Information (ACI), and IA performance categories;
Limitations on each of those categories (which varies based on provider group);
How to calculate scores based on these numbers; and
How these scores translate into negative, neutral, or positive adjustments to physician reimbursement.
If that sounds daunting, don't worry, AAPC is here to help.
What AAPC Offers (Free)
On the AAPC website, hover your cursor over the Resources tab in the top navigation menu and you'll see a link for a free MACRA Calculator on the lower left, in the Coding/Billing Solutions list (www.aapc.com/macra/macra-calculator.aspx). Select the provider group, enter Quality, ACI, and IA points, and the MACRA Calculator will offer instant results of your MIPS score (final score not guaranteed).
You still need to understand enough about MIPS to enter the appropriate information at the outset, comprehend what the result means, and what to do with that score — just as you might need basic training to understand any advanced calculator. AAPC offers separate MACRA training as well, including a proficiency assessment to prove to employers your value in maximizing future revenue (www.aapc.com/training/macra-proficiency-assessment.aspx). And both the Knowledge Base and Healthcare Business Monthly archives have several articles about MACRA and related topics.
View other helpful tools under the Resources tab on the AAPC website (www.aapc.com/resources/), and keep reading the Healthcare Business Monthly to stay updated on key elements of your member experience!
Latest posts by Dave Blackmer, MSC
(see all)