Hurdle Over the "No Experience" Obstacle After Certification
November 6, 2017
Comments Off

on Hurdle Over the "No Experience" Obstacle After Certification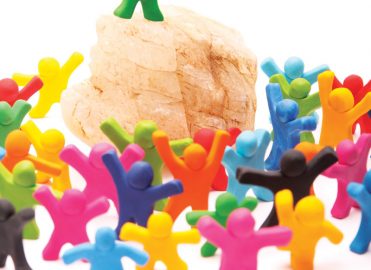 Passion and determination will prevent you from getting tripped up.
Starting a career after earning a degree of certification, or
changing careers later in life, has obstacles. You feel euphoric, accomplished, and eager to start your job search. But it can be difficult to get your foot in the door without hands-on experience.
For example, I chose my career in college. I applied at a hospital for a coding position, only to be told I did not have experience. It's a common phrase many coders hear as they begin their career. The response is, "How do I get experience if no one is willing to give me the opportunity?"
How Other Coders Gained Experience
To help you better understand what it takes to get your foot in the door, let's hear from experienced coders to see how they did it.
My Story
I started working part time while in college, making minimum wage, in a private practice for two full-time physicians and one semi-retired physician. My job was to relieve the full-time checkout clerk at 3:00 p.m. I filed charts, copied records, submitted invoices, answered phones, brought patients to rooms, and anything else that was asked of me. This job opened doors for me, and I now have a job I love and would not trade for anything. Careers take time, hard work, and dedication, but that's what makes them so rewarding.
Justine Jones, CPC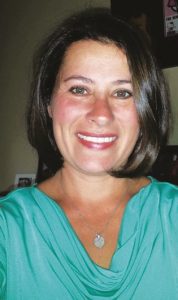 Justine Jones, CPC, was promoted to a coding reimbursement specialist I at Carolinas Health Care System in March 2016 after obtaining her Certified Professional Coder (CPC®) credential in November 2015. Prior to earning her certification, she worked in charge entry, entering daily encounter forms for a multi-specialty practice. When Jones earned her CPC®, she applied and interviewed for several coding positions in different departments at Carolinas Health Care System. During her four-month job search, Jones viewed her current position as an educational opportunity. She looked at the coding aspect in charge entry and learned as much as possible while being patient in her quest to be a coder.
Jones offers this advice:
The hardest part is over, and it's the exam. The right opportunity for you is out there. This is a great field to be in. I started with my company in medical records just to get my foot in the door and I worked my way up to my current coding position. Finding your niche and trusting your education is key.
To help with your job search, Jones recommends, "Utilize your local chapter! They are a great resource and community to have. AAPC forums are very helpful, too."
Jones has been in her current position as an emergency coder for over a year and says she loves it.
Amy Paris, CPC-A
Amy Paris, CPC-A, is a medical coder at Endeavor Medical Systems, a division of the Larkin Group. She has been at her job for two months. After Paris' hard work in obtaining her certification, she applied to more than 100 jobs, earning herself about 20 interviews. She was so excited to hear the words, "You got the job." Her search lasted about two months after passing the certification exam.
"The process has taught me that if you give up, you won't succeed," Paris said. "But if you keep trying and give it your all, you will pass your certification test and you will earn a job."
Sandra Ryen, CPC-A, CCS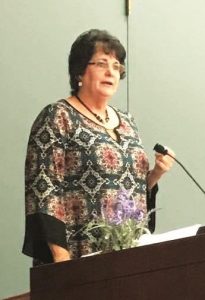 Sandra Ryen, CPC-A, CCS, is a full-time, remote, inpatient coder at Ochsner Hospital in New Orleans. She had to hurdle over numerous obstacles to get there, and her journey was longer than most, but she never gave up.
Ryen never had an opportunity to go to college when she was younger, so she went to work in the labor force. By the time she turned 50, however, her body couldn't handle the strain anymore. Realizing she needed a change of pace, she signed up for a technical course in medical coding. Ryen says it was one of the most challenging things she ever did, but she gained the skills she would need later. She graduated on the honor roll. Impressive!
Ryen is a big advocate of volunteer work. She joined AAPC as a student member when she was in school and went on to volunteer as secretary for the Covington, La., local chapter. Ryen also volunteered for a couple of hours a week at a local hospital wherever she was needed (pro re nata (PRN)). She worked in the surgery waiting room greeting patients and families. She also helped to organize schedules, assist doctors in keeping order, and locate families for nurses. Because of her volunteer work, Ryen's resume reads that she has experience with doctors, nurses, patients, and as an officer at her local chapter.
Ryen built employment profiles on all hospital websites and drove to every healthcare job board to see if anything was available. She looked for jobs in coding, billing, registration, and administration — she even applied for a position as an orderly! Ryen says she must have sent out a million applications and she went on any job interview offered.
Ryen's first job was scanning and prepping documents. It wasn't her dream job, but she used it to gain invaluable experience, such as:
What documents go in a medical record;
The importance of documenting dates and times;
How to decipher physicians handwriting and terminology; and
Navigating electronic health records (EHRs).
Ryen built her resume by including these newly acquired skills from her first healthcare job. And 11 months later, Ryen was hired at an urgent care clinic — a job she learned of from a contact she met while serving as an AAPC officer. With no experience, her new job, which involved auditing and coding, was very difficult. She had to research many things, but she learned how to defend her work, citing guidelines, and she learned new concepts when she was wrong. Seven months later, due to the economy, she was laid off and had to restart the job search.
Ryen flooded the field again with resumes. She had a lot of great conversations with employers, learned some new things, and received a few new job search tips. Two months later, Ryen was accepted into an internship as an inpatient coder at a facility. She got it because she was comfortable talking to patients and professionals in the medical field, navigating an EHR, researching codes and compliance issues, working PRN, scanning documents, and volunteering as an officer at her local AAPC chapter.
Ryen says there were days when she would cry all the way home to relieve the stress (it was a two-hour commute), but she'd make sure she got a good night's sleep and be back at it in the morning. Eventually, she earned the trust of her employers and they agreed to let her work remotely.
Ryen's dedication and volunteer experience speaks volumes. Now serving as the president of the Covington, La., local chapter, she offers this advice:
I still research like a madman and have some pretty stressful days. But all the struggle paid off. Everyone in my school class five years ago is a coder. Not one of them had a coding job first. They started at a billing company; or at a legal company, driving to doctors' offices and taking pictures of documents; or posting payments and codes from scrolls; or at front desk jobs. ERs and physician offices are good starts, and many contract companies give new coders a chance. LinkedIn and Facebook job pages are other good resources. Get involved in everything coding, but be open minded if you can't start there. New coders get a break every day. Be persistent. Never give up. Good luck!
Attitude Is Everything
Finding a job in a new profession is rarely easy. Sometimes it starts with low pay and you may feel in over your head. If you are running a tough race, stay positive. Keep your determination and passion alive. And don't forget to tap into your local chapter, where you have a network and a support system.
Latest posts by Angela Clements
(see all)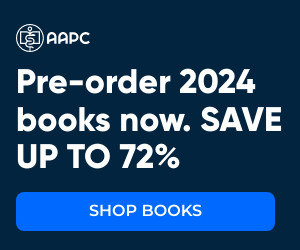 No Responses to "Hurdle Over the "No Experience" Obstacle After Certification"