Teaching Physician Guidelines: The Struggle Is Real
November 1, 2017
Comments Off

on Teaching Physician Guidelines: The Struggle Is Real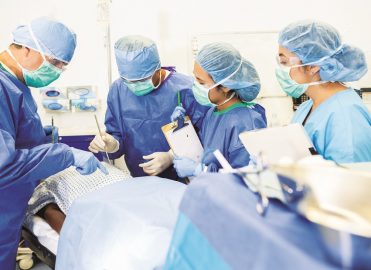 Four tips for how to ensure physician documentation supports payer requirements.
By Tammy R. Seel, CPC, CPMA, CEMC, CEDC, AAPC Fellow
New coders face two major obstacles: understanding the rules and guidelines of the teaching physician setting, and explaining them to the providers. Working for a level one trauma center, with attendings, physician assistants, nurse practitioners, residents, and students, can be especially challenging because the individual roles are held to different rules. Here are four tips every coder should know.
1 Know Roles and Requirements, and Check Resources 
Start with breaking down the rules of basic evaluation and management (E/M) level assignment. Then, gain a thorough understanding of the Centers for Medicare & Medicaid Services' (CMS) guidelines for teaching physicians (www.cms.gov/Regulations-and-Guidance/Guidance/Manuals/Downloads/clm104c12.pdf). Also check your facility's bylaws and guidelines, as they may have additional compliance requirements.
When you have a firm grasp of this information, you'll have a much easier time explaining to residents, students, and other providers what is required of them for coding and billing purposes.
2 Be Sure Attending Physician Attestation Is Clear
It can be difficult to understand the language attending physicians use in their resident attestation statement, and how it relates to the requirements. Most physicians have their own way of stating an attestation, which is fine if it's acceptably stated. The attestation must be clear, for example, that the provider personally saw and managed the patient's care with the resident. A statement that says simply, "I agree with the residents' documentation," is not acceptable.
With electronic health records, it's important for providers to document personal presence. The notes should show clear personal involvement, not copy-and-paste documentation or overuse of macros. Providers should briefly summarize pertinent patient information and describe personal management in the care of the patient, in addition to their attestation statement. Encourage attending providers to document at least one pertinent focus point to each area of history, exam, and medical decision-making or plan of care. This shows the provider's personal involvement in the care of the patient.
3 Understand Attestation Requirements
A procedure attestation is required for every procedure performed. A common question a provider may ask is, "Why doesn't the attestation to the residents' history and physical exam work for the procedure documentation, as well?"
CMS guidelines are clear: The attending provider must state specifically what procedure, and what part of the procedure, they were physically present for and/or supervising. If it is a procedure that requires less than 5 minutes to complete, the attending provider is expected to be present for the entire procedure, and the attending provider's documentation should reflect that. If the procedure requires more than 5 minutes to complete, it's understood that the attending provider may not be there during the entire procedure, but should be there during the critical portions of the procedure. This is why a separate attestation must be specific to each procedure, in addition to the history and physical.
For example, the following statements would be clear and not put in to question the attending physician's involvement:
I have personally seen, examined, and been fully involved in the management of this patient with the resident. I confirm the history, exam, assessment, and plan discussed with Dr. Smith.
I supervised the resident in performing the joint challenge of his right knee. I was present for critical portions of the procedure.
Notice, also, how the attending physician specifies the procedure and whether it was the entire procedure or just critical portions.
4 Follow Time-based Coding Rules
Time-based codes (such as critical care and moderate sedation) in a teaching physician setting can be confusing. When a resident and an attending physician are providing critical care to a patient, the time cannot be combined, as you would for the other E/M codes. Time-based codes are billed for the time the attending physician personally spent providing that service. Time spent teaching or performing procedures must be excluded from the total critical care time spent for the patient, and a statement must accompany this with the critical care time documentation.
For example, the following statement is acceptable for an attending physician, where a resident was assisting with critical care:
I was directly involved in the patient's care for a total critical care time of 35 minutes. During that time, I provided bedside care for 30 minutes and discussion with family for 5 minutes. My time involved in the performance of separately billable procedures, teaching, or reviewing education material was not counted towards my critical care time.
---
Tammy R. Seel, CPC, CPMA, CEMC, CEDC, AAPC Fellow, is a lead coder/auditor/educator for St. Louis University Hospital. Her career started in 1992 as a billing representative where she learned a lot about coding, which inspired her to pursue a coding career. Seel has been with St. Louis University since 2005, where she educates physicians and residents on best documentation. Her expertise is in emergency medicine, internal medicine, and psychiatry services. Seel is the president for the Festus/Crystal City, Mo., local chapter, and has served as the education officer in the past.
Latest posts by Guest Contributor
(see all)