Telehealth Now the New Normal
By Brad Ericson
November 7, 2017
Comments Off

on Telehealth Now the New Normal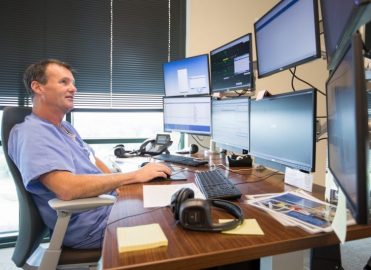 As payers like Aetna, ANthem, Cigna, Humana, UHC, SelectHealth, Blue Cross/Blue Shield embrace telehealth and establish their own programs, major healthcare networks are also reaping benefits from the exploding technology.
Large networks like Kaiser Pemanente, Geisinger, Cleveland Clinic, and UPMC Health Plan are incorporating telehealth not only for outpatients but for inpatients. In an article in FierceHealthcare, Kaiser Permanente reports more than  half its members encounters with physicians are now virtual. UPMC reports that 90 percent of issues are fully resolved a telemedicine visit, with just 10 percent being referred to an emergency department. UnitedHealthcare also reports a similar outcome of telemedicine visits. It diverts patients from urgent care and emergency room to the right setting, which makes patients happy and keeps costs down, the payer explains.
Telehealth at Kaiser
Kaiser Permanente reports that 52 percent of their 100 million encounters with physicians are telemedicine, reducing wait times, helping to avoid secondary specialty appointments, and improve prevention and treatment outcomes. The California-based system is beginning to allow patients have virtual visits with their physicians from hospital bed.
Health system leaders reject criticism that telemedicine simply increases utilization. Louise Edwards, senior manage of planning and business development at Bon Secours Health Systems, said that isn't the case. "About 60 percent of telemedicine visits result in a prescriptin being issued, which indicates that these are not unneeded or generated visits, but appropriate uses."
Much higher numbers are needed to make the concept truly successful. UnitedHealthcare's Karen Scott told FierceHealthcare the payer has seen "increasing momentum in use of our virtual visits benefit."
Practice Telehealth at Home
Some payers and health systems are refining their telehealth capabilities. SelectHealth tapped their Intermountain Health Care health network to develop and test the Intermountain TeleHealth Services eVisit.  Employees on a SelectHealth insurance plan were encouraged to use the service first to gauge success and develop processes.  The program now is offered throughout the Intermountain states.
Latest posts by Brad Ericson
(see all)