Virtual Groups: There's Value in Volume
In CMS
November 14, 2017
Comments Off

on Virtual Groups: There's Value in Volume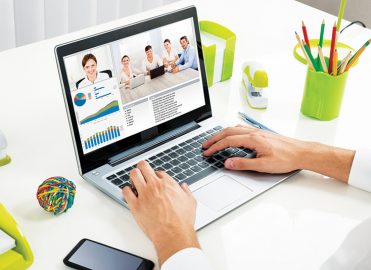 Together, low-volume eligible clinicians can earn positive Part B payment adjustments in 2020.
Clinicians who were ineligible to participate in the Merit-based Incentive Payment System (MIPS) in 2017 will have a better chance of qualifying in 2018. The Centers for Medicare & Medicaid Services (CMS) finalized their policy for virtual groups in the 2018 Quality Payment Program final rule.
Consider Your Options
In this initial year of the Quality Payment Program (QPP), there are three ways to participate in MIPS: 1.) as a solo practitioner; 2.) as a group of practitioners billing under a single Tax Identification Number (TIN); or 3.) in a MIPS alternate payment model (APM).
For 2018, CMS has finalized a fourth option: Solo practitioners and small physician practices (with 10 practitioners or less) can band together to collectively meet the low-volume threshold requirement for participation in MIPS (for 2018, the low-volume threshold is less than or equal to $90,000 in Medicare Part B allowed charges or less than or equal to 200 Medicare Part B patients).
These eligible clinicians must make their election to participate in MIPS as a virtual group prior to the start of the applicable performance period (no later than Dec. 31), and cannot change their election during the performance period.
Virtual Groups Defined
CMS defines a virtual group in the final rule as "a combination of two or more TINs assigned to one or more solo practitioners or one or more groups consisting of 10 or fewer eligible clinicians, or both, that elect to form a virtual group for a performance period for a year." This does not mean virtual groups have to report for a full year, however; the minimum reporting period in 2018 is 90 continuous days.
Non-patient facing policies, small practice policies, rural area or health professional shortage area (HPSA) policies, and patient-centered medical home policies apply to virtual groups, as well.
CMS also finalized for 2018:
Clinicians, groups may elect to be in no more than one virtual group for a performance period.
Not to establish classifications regarding the composition of virtual groups.
Each MIPS eligible clinician who is part of a virtual group will be identified with a unique identifier, assigned by CMS.
Note: Small practices that elect to participate in a virtual group still qualify for the 5 percentage point bonus for the 2018 performance period/2020 payment period.
Payment Adjustments Apply to All Eligible Clinicians in the Group
Each MIPS eligible clinician (physician, physician assistant, nurse practitioner, clinical nurse specialist, and certified registered nurse anesthetist) under one TIN will receive a MIPS payment adjustment (+/- 5 percent x 3 percent scaling factor in 2020) based on their virtual group's combined performance assessment (with the exception of MIPS APM or Advanced APM participants, who will receive a MIPS payment adjustment based on the APM scoring standard).
MIPS eligible clinicians' performance will be assessed across all four MIPS performance categories: Quality (50 percent weight), Improvement Activities (15 percent weight), Advancing Care Information (25 percent weight), and Cost (10 percent weight).
For virtual groups to achieve full credit under the Improvement Activities performance category for the 2020 payment year, they will need to submit four medium-weight or two high-weight activities for a minimum continuous 90-day period in 2018 (Remember: Exceptions apply for non-patient facing, small practice, and rural/HPSA providers).
Forming a Virtual Group
CMS has codified a two-stage virtual group election process:
Stage 1 (optional): Solo practitioners and groups with 10 or fewer eligible clinicians may contact their designated Technical Assistance representative or the QPP Service Center to determine eligibility.
Stage 2: Name an official representative who will submit the virtual group's election to CMS via email to MIPS_VirtualGroups@cms.hhs.gov by Dec. 31.
The election must include a written formal agreement between each of the virtual group members, executed by an individual who is authorized to bind the parties, identifying the parties (TINs, NPIs). The agreement does not need to include every NPI who will bill under the TINs that are in the virtual group as a party to the agreement, but each NPI must be identified. Each NPI in the virtual group must also be notified of their inclusion in the virtual group. By participating in a virtual group, parties are agreeing to comply with MIPS requirements and all other applicable laws and regulations.
For help with forming a virtual group, CMS has created a Virtual Groups Toolkit.
Latest posts by Renee Dustman
(see all)