CMS Reverts Systems Back to Former RA for QMB Claims
In AAPC News
November 15, 2017
Comments Off

on CMS Reverts Systems Back to Former RA for QMB Claims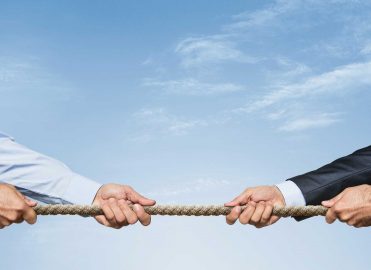 On Oct. 2, 2017, Change Request 9911 modified the Medicare Remittance Advice (RA) for Qualified Medicare Beneficiary (QMB) claims to identify QMB patients and reflect zero cost-sharing liability. As a result, certain payers secondary to Medicare were unable to process direct-billed claims because patient responsibility deductible and coinsurance amounts on the Medicare Remittance Advice (RA) showed zero cost-sharing liability. The Centers for Medicare & Medicaid Services (CMS) announced Nov. 14 that it is reverting systems back to the previous display of patient responsibility for QMBs on RAs, beginning Dec. 8, 2017. Providers may want to hold QMB claims and submit them after that date.
Who Is Affected?
People with Medicare who are in the QMB program are also enrolled in Medicaid and get help with their Medicare premiums and cost-sharing. According to CMS, in 2015, 7.2 million individuals (more than one in 10 beneficiaries) were enrolled in dual eligible programs. For these beneficiaries, Medicaid is responsible for covering Medicare cost-sharing, though the beneficiary may also have other secondary payers (e.g., VA, tribes, Medigap).
What Should You Do Between Now and Dec. 8?
CMS has issued these instructions:
For Medicare claims received between October 2 and December 7, 2017, and subsequently processed, you can identify Medicare cost-sharing amounts on the Medicare RA:

Group Code OA – Other Adjustment
Claim Adjustment Reason Code (CARC) 209 – Per regulatory or other agreement

– The provider cannot collect this amount from the patients. However, this amount may be billed to subsequent payer. Refund to patient if collected. (Use only with Group code OA)

The following Remittance Advice Remark Codes under Inpatient Adjudication Information (MIA) or Outpatient Adjudication Information (MOA):

– N781-Alert: No deductible may be collected as patient is a Medicaid/Qualified Medicare Beneficiary. Review your records for any wrongfully collected deductible.

– N782-Alert: No coinsurance may be collected as patient is a Medicaid/Qualified Medicare Beneficiary. Review your records for any wrongfully collected coinsurance.

When billing Medicaid and other secondary insurers, RARC N781 equates to CARC 1 – Deductible Amount and RARC N782 equates to CARC 2 – Coinsurance Amount. If a claim contains both RARC N781 and N782, this means the beneficiary deductible and coinsurance amounts have been combined. To get a breakdown of these amounts, institutional providers can access the Direct Data Entry (DDE) system. CMS is in the process of identifying how professional providers can get a breakdown; we'll share this information soon.
Promote Compliance with QMB Billing Rules
Medicare providers and suppliers may not bill people in the QMB program for Medicare deductibles, coinsurance, or copays, but state Medicaid programs may pay for those costs. Under some circumstances, federal law lets states limit how much they pay providers for Medicare cost-sharing. Even when that's the case, people in the QMB program have no legal obligation to pay Medicare providers for Medicare Part A or Part B cost-sharing.
Important Reminders Concerning QMB Billing Requirements
Be aware of the following policy clarifications on QMB billing requirements:
All Original Medicare and MA providers and suppliers – not only those that accept Medicaid – must abide by the billing prohibitions.
Individuals enrolled in the QMB program retain their protection from billing when they cross state lines to receive care. Providers and suppliers cannot charge individuals enrolled in QMB even if their QMB benefit is provided by a different state than the state in which care is rendered.
Individuals enrolled in QMB cannot choose to "waive" their QMB status and pay Medicare cost-sharing. Federal law supersedes Section 3490.14 of the State Medicaid Manual, which is no longer in effect.
Final Word of Advice
CMS expects providers or their billing vendors to determine the processes involved in seeking payment for Medicare cost-sharing in the states in which they operate. Processes may differ per state and/or original Medicare verses MA. For original Medicare, most states have electronic claims crossover capabilities.
Request payment for Medicare cost-sharing dollars if they are owed in your state. Some states require completion of a State Provider Registration Process to be entered into the state payment system to submit bills and receive reimbursement.
Latest posts by Barbara Aubry
(see all)
No Responses to "CMS Reverts Systems Back to Former RA for QMB Claims"