A Surefire Way to Increase Revenue in 2019
In MACRA
November 22, 2017
Comments Off

on A Surefire Way to Increase Revenue in 2019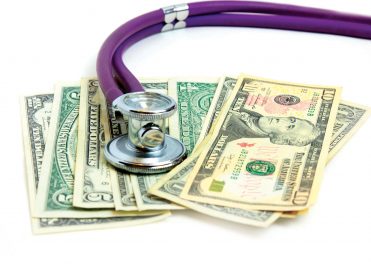 CMS resources can help eligible clinicians earn a positive payment adjustment in 2019.
The initial performance year of the Quality Payment Program (QPP), and its two tracks – the Merit-based Incentive Payment System (MIPS) and Advanced Alternate Payment Models (APMs), is quickly coming to an end, Dec. 31. Eligible clinicians who report a full year of 2017 data stand a good chance of earning a 4 percent positive payment adjustment and exceptional performance bonuses in 2019. Eligible clinicians who report a continuous 90 days of 2017 data will earn a positive payment adjustment in Medicare Part B claims in 2019. Eligible clinicians who report the minimum required amount of 2017 data can at least avoid a 4 percent negative payment adjustment in 2019. Data submission begins Jan. 2, 2018 and ends March 31, 2018.
Not sure if you are an eligible clinician? Don't know how to participate? The Centers for Medicare & Medicaid Services (CMS) has a multitude of resources that can help you succeed in the QPP. The agency recently posted several new resources.
MIPS Resources
Posted Nov. 21, MIPS Data Validation Criteria provides you with the criteria CMS will use to audit and validate measures and activities for the 2017 transition year of MIPS for the Quality, Advancing Care Information, and Improvement Activities performance categories. The criteria is provided in separate PDF files and compiled in an Excel spreadsheet. A fact sheet with general information about MIPS data validation is included.
Under MIPS Group Participation, there are several new resources:
CMS Web Interface support webinars (11/21/17)
CMS Web Interface Excel Template User Guide 2017 (11/21/17)
CMS Web Interface Excel template  (11/21/17)
CMS Web Interface instructional videos:
Excel Template Introduction (11/21/17)
You can also find resources by provider type. CMS added the MIPS Measures for Optometrists quick reference file on Nov. 17. These resources ease the process of selecting specialty measures for data reporting under MIPS. There are several others:
MIPS Measures for Anesthesiologists & Certified Registered Nurse Anesthetists
MIPS Measures for Cardiologists
MIPS Measures for Emergency Medicine Clinicians
MIPS Measures for Ophthalmologists
MIPS Measures for Orthopedists
MIPS Measures for Podiatrists
MIPS Measures for Primary Care Clinicians
MIPS Measures for Radiologists
CMS added a new Frequently Asked Questions fact sheet on Nov. 16. This resource answers a multitude of questions regarding the Quality Payment Program in performance year 2017. You'll find answers to a range of questions such as:
"Am I still subject to MIPS if I was exempt from Meaningful Use?"
"What dates did Medicare use to determine low-volume threshold and will there be a 2nd data run?"
"If our practice is a certified patient-centered medical home, do we have to report improvement activities?"
An infographic CMS posted on Nov. 16, 2017 MIPS Participation Infographic, explains the three ways you can participate in MIPS and gives you a quick reference to important deadlines.
Advanced APMs
There is one new resource for Advanced APM entities:
All-Payer Combination Option & Other Payer Advanced APMs (11/16/17)
If you still need help after reviewing these resources, find your local support organization or contact the QPP Service Center at QPP@cms.hhs.gov or 1-866-288-8292 (TTY: 1-877-715-6222). And be sure to check out AAPC's MACRA Forum for membership support.
Latest posts by Renee Dustman
(see all)