Wanted: HIPAA-compliant Volunteers for HHS Optimization Pilot
In CMS
November 29, 2017
Comments Off

on Wanted: HIPAA-compliant Volunteers for HHS Optimization Pilot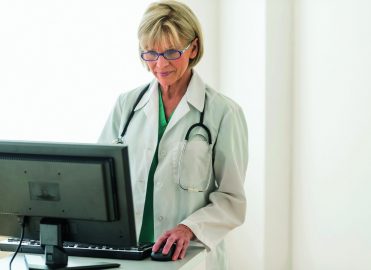 The U.S. Department of Health and Human Services is looking for volunteers by Dec. 13 to pilot their HIPAA Administrative Simplification Optimization Project. HIPAA-covered health plans or clearinghouses may volunteer.
The HIPAA Administrative Simplification's transaction standards goal is to reduce the varying electronic formats, making it easier for data to be shared and transferred. The Simplification Project will also:
Reduce the burden on compliant entities needing to exchange healthcare information with trading partners who are not compliant with the adopted standards.
Improve healthcare system efficiency by streamlining communication between providers and health plans about billing and insurance.
According to a Nov. 29 Centers for Medicare & Medicaid Services (CMS), "HHS Optimization Project Pilot," press release:
HHS is seeking a total of 6 volunteers—3 health plans and 3 clearinghouses. Volunteers will undergo reviews of their transactions for compliance with adopted standards, code sets, unique identifiers, and operating rules. Reviews will be conducted beginning January 2018.
Volunteers will submit electronic transaction files for review and testing by HHS, as well as attest to compliance with operating rules. Transaction submission should take less than 10 hours total. Participants that are selected will be notified and will receive a compliance review package with step by step details of the process.
Volunteers who pilot the project won't be randomly selected for assessment for one year after the optimization program kicks off.
If you are a HIPAA-covered health plan or clearinghouse interested in volunteering, send an email between now and Dec. 13, 2017 to HIPAAcomplaint@cms.hhs.gov. You will be informed by Dec. 27, 2017, whether you're selected or not.
For more details, read the Administrative Simplification fact sheet and the Administrative Simplification Overview on the CMS website.
Latest posts by Michelle Dick
(see all)