Oxygen Removed from Non-Moderate Sedation Post-Procedure Monitoring
In Coding
December 4, 2017
Comments Off

on Oxygen Removed from Non-Moderate Sedation Post-Procedure Monitoring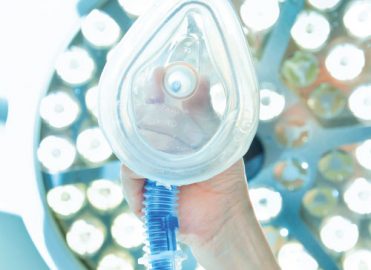 The Centers for Medicare & Medicaid Services (CMS) finalized in the 2018 Medicare Physician Fee Schedule (MPFS) final rule their proposal to remove oxygen gas supply item (SD084) from a series of CPT codes that were previously valued with moderate sedation as an inherent part of the procedure.
It occurred to CMS, after finalizing the creation of separately billable codes for moderate sedation during the 2017 MPFS final rule, that oxygen gas is included in the moderate sedation pack contained within the separately billed moderate sedation codes; and that the continued inclusion of the oxygen gas in these codes is a duplicative supply.
Oxygen gas is removed from the following CPT codes:
31622
31625
31626
31627
31628
31629
31632
31633
31652
31653
31654
52647
52648
90870
Table 5 in the 2018 MPFS final rule shows these codes, the amount of oxygen assumed, and the cost impact (which ranges from a decrease of 3 to 68 cents).
Latest posts by Renee Dustman
(see all)