DIY Tips for Personal Customer Service
In AAPC News
December 5, 2017
Comments Off

on DIY Tips for Personal Customer Service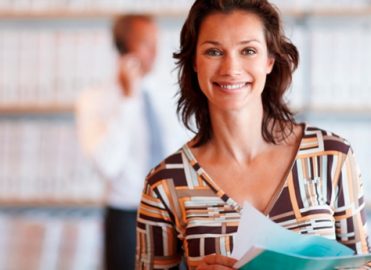 Be a problem-solver by taking your member experience into your own hands.
Since I first started working in customer service at AAPC in 2008, our processes, products, and (some) people have changed, but the answers to members' most common questions remain the same. We're always happy to assist you, but it's equally rewarding to show you how to resolve certain issues yourself. Here are some do it yourself (DIY) tips for resolving common issues.
Access Essential Functions
through Your Account Dashboard
After you log into your AAPC account online, click on "My AAPC" in the upper-right to see your account dashboard. If you're looking for information on your account or you want to conduct essential functions with anything you've purchased or signed up for, this dashboard is a powerful first stop.
There are links along the left side of the page to renew your membership (with a reminder of the due date), download your Member ID card, access online courses or programs you've purchased, view details for past exams you've taken or upcoming exams you've scheduled (where you can cancel or reschedule if needed), review your receipts, and input continuing education unit (CEU) index codes into your CEU Tracker (with a reminder of how many are due and when).
The main portion of the page includes a quick reference code lookup tool (powered by AAPC Coder) and event listings, which showcase local meetings and remind you of calendar items for which you've registered. There are also sections highlighting popular discussion forums (both national and local), and a job search widget that ties into the larger healthcare employment tool.
This is not a comprehensive list, and we're continually improving this page to be more interconnected, intuitive, and invaluable.
Diagnose AAPC.com Problems
If something isn't working on the website, try accessing it from a different browser, especially if you're using Internet Explorer.
Alternatively, clear your browser's cache and cookies (refer to the browser's Help files for instructions). As you browse various websites, your browser saves information from each web page so it will load faster the next time you visit. This information sometimes gets mixed up due to the sheer quantity or from web page updates. Clearing the cache and cookies resets the information in the browser and often solves a website error.
We're Here to Help
Each situation is unique, and sometimes you may just want the extra reassurance of dealing with one of our trained representatives. Again, please feel free to initiate an online chat with us (www.aapc.com/contact) or call us (1-800-626-2633). We're happy to help.
Props to Our Customer Service Representatives
Here's what some members have said about AAPC customer service representatives lately:
"Jennifer was very informative and helpful. She answered my questions, plus the ones I didn't even know I would have. Thank you!"
"[Cindy] was incredibly helpful with getting answers to the questions I had, very professional, and very efficient in getting things done."
"Stacey was a lot of help to me today, considering I threw her quite the customer service curveball. In a perfect world, there would be a 'buy your customer service rep a coffee or after-work adult beverage' button at the bottom of the page!"
"Brooks was very helpful, and I appreciated a quick-and-easy resolution to my question."
"Wendy went above and beyond to ensure my situation was addressed. Without even being prompted, she emailed me with additional information after the call and called me back when she came across concerns regarding my account. It should be noted that the service was provided less than an hour before the end of the business day on Friday."
"Tracie was very nice, helpful, and responded promptly to resolve my issue. Thanks Tracie!"
Want to nominate an AAPC employee for excellent service you received? Send an email to thanks@aapc.com.
Latest posts by Dave Blackmer, MSC
(see all)