Provider Personality Can Sway Audit Education
December 5, 2017
Comments Off

on Provider Personality Can Sway Audit Education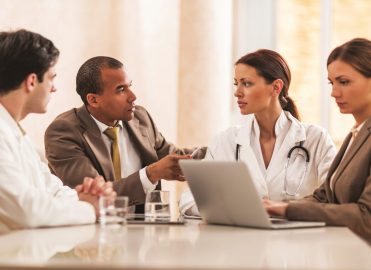 Understand your providers to better meet their documentation and coding education needs.
One of the biggest challenges an auditor can face is educating providers on what went wrong with their coding and documentation. Provider reactions can run the gamut, from enthusiastically investing in learning to apathy or defensiveness. Effective education begins with learning: first – how to approach each provider type and, second – how each provider type learns best.
Know Who You Are Working With
Before you decide how to approach provider education, first establish what kind of provider you are working with. Ask yourself:
How engaged in the audit process is your provider?
A provider who is not engaged will most likely be apathetic. An engaged provider is interested in the results. The reaction to the results will determine whether the provider is invested or defensive.
Does the provider realize the benefits to coding and documentation audits?
Coding and documentation audits are a means of defining areas of improvement and supporting the provider through education, not simply pointing out what was done incorrectly and shaming the provider. If the provider feels as though the purpose of the audit is to spotlight what was wrong, the provider will most likely be either defensive or apathetic.
How does the provider respond to suggested changes?
Providers who aren't open to change oftentimes are not open to hearing that they need to change their coding and documentation. Providers may feel as though they are already stretched too thin, and don't have time for "all of this coding stuff." They know their patients, and don't see the benefits to thoroughly documenting and coding each encounter.
Categorize Your Provider 
Is your provider invested, defensive, apathetic, or somewhere in between? It would be nice if it was simple and straightforward, but chances are it won't be.
Invested: An invested provider is open to learning and improving their coding and documentation practices. They fully understand the value of accurate coding and documentation, and want to work toward perfect audit scores. This provider may not always perform at the top, but you'll see their audit scores continually improve.
Defensive: A defensive provider often argues over audit findings. This provider tends to do very well or very poorly in the audit. A provider who generally performs well may disagree with any areas of improvement you suggest; while a poor performer may insist your audit findings are incorrect and your recommendations are invalid.
Apathetic: The apathetic provider shows very little interest in the audit or its findings. Providers who are apathetic range from poor to high performers. These providers are the most challenging to educate because they tend to invest as little time as possible in the process.
Be Effective
Effective communication relies on you, the educator. Remember that time is money, and providers have very little extra time. Here are some tips for successful engagement:
Come prepared: You might have scheduled an hour to review the results with your provider, but you end up with 15 minutes. Be prepared to discuss the most important points first.
Be organized: Your results data should be at the ready and easy to read. Data formatted in a way that is difficult to decipher runs the risk of being discarded.
Be engaging: Don't only engage the provider, engage the office staff, as well. If the provider is unavailable for education sessions, find out who the provider looks to as the expert in the office. Are there coders? An office manager? These individuals often have a lot of responsibility when it comes to coding and documentation in the office. Not only will they benefit from the education you provide, but they can also advocate for you to the provider.
Don't give up: It may be discouraging when meetings and sessions are repeatedly rescheduled, or you're only hearing from the same handful of providers, but stick with it! The value your education adds to any practice is limitless; and with perseverance and determination, your providers will soon agree.
---
Amanda Turner, CPC, CPB, CPMA, CRC, is a coding integrity and auditing manager at Independence Physician Management. She has performed quality assurance and provider education for risk adjustment audits. Turner holds a Bachelor of Arts in Professional Writing from Penn State University, and is studying at Temple University for her Master of Business Administration in Innovation Management. Turner is a member of the Blue Bell, Pa., local chapter.
Latest posts by Guest Contributor
(see all)