New Classification for Clostridium Difficile Infection in 2018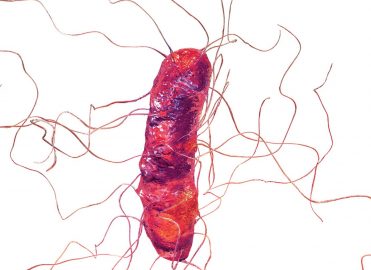 Know the risks and educate providers of the new specificity for coding recurrent.
For 2018, there is an important change in ICD-10 when assigning a diagnosis code for clostridium difficile (C. diff.) infection (CDI).
CDI Is a Significant Threat
Each year, healthcare treats close to 3 million episodes of CDI, an infection by an anaerobic, gram-positive, spore-forming bacillus, typically manifesting as enterocolitis with acute onset diarrhea, and possibly progressing to pseudomembranous colitis. Typically, it's diagnosed with positive results from two primary reference tests — the C. diff. cytotoxin neutralization assay and toxigenic culture — after the onset of acute diarrhea, absent some other cause for the diarrhea. Nosocomial transmission is typically a function of environmental surface contamination and touch between staff and other patients. It's also associated with antibiotic treatment or chemotherapy affecting the normal flora of the colon. CDI costs the healthcare system an estimated at $3.2 billion, annually.
As many as 20 percent of patients infected with C. diff. become sick again — either because the first bout never was eliminated or due to a different strain. After two or more bouts of the infection, the recurrence rate more than triples that number. The American College of Gastroenterology has defined recurrent CDI as an "episode of CDI that occurs eight weeks after the onset of a previous episode, provided the symptoms from the previous episode resolved." The risk of recurrence is higher among patients who:
Are older than 65;
Are on an antibiotic regimen for an unrelated illness; or
Have a significant underlying disorder including malignancies, chronic kidney disease, and chronic liver disease.
The risks to the patient from subsequent bouts of CDI are higher than with the initial affliction.
The treatment regimens for recurrent CDI differ from the initial treatment. Treatment for the initial episode might include discontinuation of the inciting antibiotic regimen, metronidazole, and possibly vancomycin. Treatment for recurrent CDI might include a tapered or pulse vancomycin regimen, fidaxomicin, and fecal microbiotic transplant therapy. Research has been done on additional therapies, including use of bezlotoxumab alone or in combination with the drug actoxumab.
ICD-10 Adds Recurrent CDI in 2018 
CDI has been coded in ICD-10-CM at A04.7 Enterocolitis due to Clostridium difficile. The notes indicate this diagnosis code includes pseudomembranous colitis. Partly due to the higher morbidity of recurrent CDI and the different treatment regimens, the 2018 ICD-10-CM code set distinguishes between recurrent CDI and CDI not specified as recurrent at category code A04.7:
A04.71 Entercolitis due to clostridium difficile, recurrent
A04.72 Entercolitis due to clostridium difficile, not specified as recurrent
Educate providers of the new specificity for recurrent CDI. And remember there was a change to Section 1 of the 2017 ICD-10-CM Official Guidelines for Coding and Reporting to clarify the provider's role:
Code Assignment and Clinical Criteria: The assignment of a diagnosis code is based on the provider's diagnostic statement that the condition exists. The provider's statement that the patient has a particular condition is sufficient. Code assignment is not based on clinical criteria used by the provider to establish the diagnosis.
Using the new codes allows better tracking of recurrent CDI, and may help with managed care pre-certification processes for alternative treatment regimens by identifying recurrent CDI.
---
Resources
Cole, Shola and Thos. J Stahl, "Persistent and Recurrent Clostridium difficile Colitis," Clinics in Colorectal Surgery, Vol 28, no. 2, 2015, p. 65.
McFarland LV. "Emerging therapies for Clostridium difficile infections," Expert Opin Emerg Drugs 2011; 16:425 – 39.
www.mayoclinic.org/diseases-conditions/c-difficile/diagnosis-treatment/treatment/txc-20202426
ICD-10 Coordination and Maintenance Committee Meeting, March 9-10, 2016, page 19:
www.cdc.gov/nchs/icd/icd10cm_maintenance.htm
www.cidrap.umn.edu/news-perspective/2017/01/new-treatment-recurrent-c-diff-shows-promise
William C. Fiala, MA, CPC, CCS-P, RMA, is a professor of practice in the School of Allied Health Technology, College of Health Professions, University of Akron. Beyond the academic setting, his business entity, the successor to a fee schedule calculation service incorporated in 1992, has provided coding audits, compliance help, and productivity analyses (wcfiala@sbcglobal.net).
Latest posts by Guest Contributor
(see all)
One Response to "New Classification for Clostridium Difficile Infection in 2018"