Step Up and Make Your Chapter Strong
In AAPC News
December 5, 2017
Comments Off

on Step Up and Make Your Chapter Strong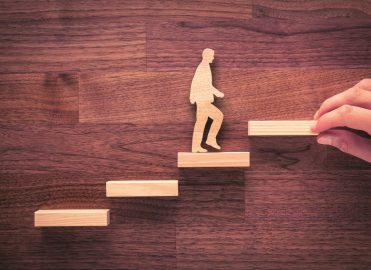 Become a fresh perspective to help your local chapter thrive.
By Claire Bartkewicz, COC, AAPC Fellow
A great benefit of being an AAPC member is having access to local chapters. It's a place to see old friends, meet new ones, find job opportunities, and get educated. Many people from other organizations express their admiration for local chapters, and would like to receive the same personal attention from their own organization.
Volunteers Are the Lifeblood of Local Chapters
There are nearly 500 AAPC local chapters. What do they all have in common? They all have a crew of dedicated volunteers who agree to commit themselves to running the chapter for the upcoming year. These officers do their best to ensure your chapter meets all the requirements set forth in the Local Chapter Handbook to keep in good standing. They also provide career networking, continuing education units (CEUs), information, and examinations to their members.
There are quite a few chapters who struggle to get volunteers for these positions. Everyone today has a very busy life schedule, and it is hard to carve out time to devote to a meeting. If this sounds like you, it's time to look at your chapter's meetings in a different way: These meetings are an extension of your profession. They are how many of us earn our needed CEUs to keep our credentials, network for job openings, and meet expert contacts who can answer tough questions.
Keep Your Local Chapter Fresh
Many of us come to chapter meetings, meet our friends, get our CEUs, and go home. But a chapter is a living, growing thing: It needs love and attention, just like we do!
More than that, a chapter needs fresh eyes to see new ways to do things. It needs chapter members who have sat on the receiving end who can contribute new ideas and explain what is necessary to thrive, from a member's perspective.
Step up to keep your chapter strong and, I assure you, the rewards will exceed your effort. There are life-long friendships to be made, and you'll experience the excitement of successfully planning and promoting a seminar, the joy of helping a new member, and the pride of raising funds for the AAPCCA Hardship Scholarship and Project AAPC funds to help those in need.
Take a Chance, Learn, and Grow
Take a chance and volunteer for your local chapter: For example, you might help current officers plan seminars, proctor exams, or organize meetings. This volunteer work will help prepare you if, and when, you want to become an officer in the future. Many officers have been working hard for years without a break because there are no volunteers to take their place. If you step up to help your chapter or be an officer, you will not be alone! A past officer will be there to help you, to walk you through issues, problems, or tasks you may face. You'll have a great resource in the AAPC Local Chapter Department for expert advice and help. It's a win-win situation for old and new officers alike. Your members will thank you!
---
Claire Bartkewicz, COC, AAPC Fellow, has worked in healthcare for over 30 years and is the supervisor of coding operations for Hackensack Meridian Health at Bayshore Medical Center, Holmdel, N.J. She has served on the AAPCCA from 2010–2013, and has served as an officer for the Monmouth Ocean, N.J., local chapter for 10 terms over the past 13 years.
Latest posts by Guest Contributor
(see all)