No Double Dipping of Services Provided for Part A Inpatient Stays
In Billing
December 13, 2017
Comments Off

on No Double Dipping of Services Provided for Part A Inpatient Stays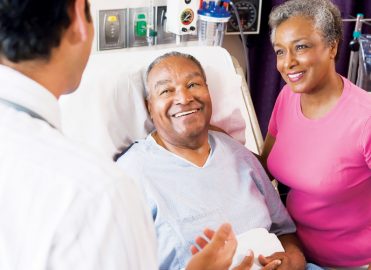 In case you were unaware of proper billing of services for Medicare patients in a covered Part A inpatient stay, here is a refresher. Medicare will not pay acute-care hospitals for outpatient services provided to patients in a covered Part A inpatient stay at another facility. This includes Medicare patients who are inpatients of long-term care hospitals (LTCHs) inpatient rehabilitation facilities (IRFs), inpatient psychiatric facilities (IPFs), and critical access hospitals (CAHs).
According to the MLN Matters® SE17033 released on Dec. 6 as a reminder of billing policies, here is what you need to know:
… Acute-care hospitals, under arrangements with the LTCH, IRF, IPF, and/or CAH, should look to the LTCH, IRF, IPF, and/or CAH for payment for the outpatient services it provides to the beneficiary while an inpatient of that other facility. Additionally, acute care hospitals should not charge beneficiaries for outpatient deductibles and coinsurance payments as a result of such services.
Medicare system edits examine claims history for the presence of a covered Part A inpatient stay when also processing an outpatient claim for a date of service when the beneficiary was an inpatient. If Medicare paid for an inpatient stay for the same date of service as the incoming outpatient claim, Medicare edits will appropriately deny payment for the outpatient services. There are occasions when Medicare may get an outpatient claim before getting an inpatient claim. In these cases, after paying the inpatient claim, the MACs will recover the outpatient payment from the provider and direct the provider to refund to the beneficiary any inappropriately collected coinsurance and/or deductible for the outpatient services.
Have your hospital review the policies in MLN Matters® SE17033 to bill correctly in these situations.
Review also the "Acute Care Hospital Inpatient Prospective Payment System" Fact Sheet for information on what is covered for an inpatient stay. On page 3 in the "Basis for IPPS Payment" section, it explains that the claim for the patient's inpatient stay must include all outpatient diagnostic services and admission-related outpatient non-diagnostic services, and that providers must not bill these services separately to Medicare Part B.
Latest posts by Michelle Dick
(see all)
No Responses to "No Double Dipping of Services Provided for Part A Inpatient Stays"