Professional Component and Technical Component for Radiology
In CMS
December 26, 2017
Comments Off

on Professional Component and Technical Component for Radiology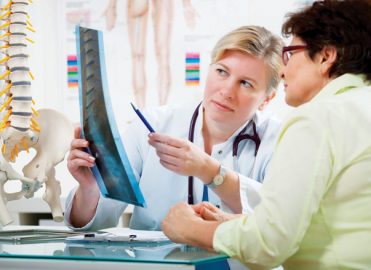 Most radiology services or procedures, although described by a single CPT® code, are comprised of two distinct portions: a professional component and a technical component.
The professional component is provided by the physician, and may include supervision, interpretation, and a written report. To claim only the professional portion of a service, CPT® Appendix A ("Modifiers") instructs you to append modifier 26 Professional component to the appropriate CPT® code.
Modifier 26 is appropriate when the physician supervises and interprets a diagnostic test, even if he or she does not perform the test personally.
The technical component of a service includes the provision of all equipment, supplies, personnel, and costs related to the performance of the exam. To claim only the technical portion of a service, append modifier TC Technical component to the appropriate CPT® code. Fees for the technical component are reimbursed to the facility or practice responsible for these costs.
Hospitals typically are exempt from appending modifier TC because it is assumed the hospital is billing for the technical component portion of any on-site service. Check with your individual payers for specific coding instructions.
The surest way to identify codes with separate professional and technical components for Medicare payers is to consult the National Physician Fee Schedule Relative Value File, available as a free download from the CMS website. If the Relative Value File lists separate line items for a code with modifiers 26 and TC, the service or procedure described by that code includes both a technical and professional component.
A "global" service includes both the professional and technical components of a single service. When reporting a global service, no modifiers are necessary to receive payment for both components of the service. If the provider who interprets the film also owns the equipment, a global service is submitted and the professional and technical components are billed together (e.g., the appropriate CPT® code is reported without either modifier 26 or TC appended). The global procedure code is submitted at full fee.
Note that radiologists who provide services for Medicare patients in a hospital or facility setting cannot claim the technical portion of a procedure. Under the diagnosis-related group (DRG), the hospital/facility receives payment for the technical component of Medicare inpatient services. Similarly, Medicare rules require that payment for non-physician services provided to hospital patients (such as the services of a technician administering a diagnostic test) are made to the hospital.
Although the majority of 7XXXX-series codes do include technical and professional components, if the fee schedule doesn't list separate values for a code with modifiers 26 and TC, the modifiers are not appropriate with that code, under any circumstances.
Latest posts by John Verhovshek
(see all)
No Responses to "Professional Component and Technical Component for Radiology"