Medical Coding Jobs to Grow as Healthcare Remains Unsettled
By Brad Ericson
December 19, 2017
Comments Off

on Medical Coding Jobs to Grow as Healthcare Remains Unsettled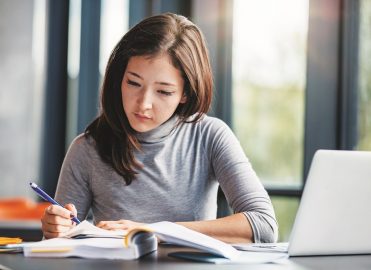 Medical coding jobs will continue to expand as America's healthcare evolves. Healthcare is reinventing itself, and that means certified medical coders are becoming more central to the success of the effort.
The reimbursement industry is changing from being based on pay-for-service to being based on the quality and efficacy of care. New data technologies, code sets, and regulations tug at the industry, forcing it to invent new ways of managing resources, from place of service to being paid. The foundation of Obamacare and the Medicare Access and CHIP Reauthorization Act (MACRA) permanently alters how patient care is tracked and reimbursed. As a result, certified medical coders are finding themselves in the hub of the rapid wheel of changes.
In 2013, the federal Bureau of Labor projected job growth for coders would be 21 percent by 2020, or 27,800 more positions from 2016 to 2026. By comparison, expectations for all professions, combined, is 7 percent by 2026. This trend reflects the broader role for medical coders and expanding opportunities.
In 2007, for example, AAPC had 60,000 members but counts 170,000 now—a nearly three-fold growth. As the nation slipped into recession in 2007, jobs were limited and the roles into which a credentialed coder fit were restricted by technology and pay for service model.
Sophisticated technology, new data tools, new requirements, and new regulations created more jobs for medical. By 2016, the United States Department of Labor Bureau of Labor Statistics estimated there were more than 206,000 jobs for coders and other health information professionals.
Coders Role with the Punches
In the last decade, coders have helped their employers manage a major shift from an antiquated ICD-9-CM to ICD-10-CM code set, aided hospitals adopting the new ICD-10-PCS code set, assisted in the development and implementation of electronic health record (EHR) systems, investigated fraud and abuse, trained providers on sufficient documentation of patients' care, accepted several new professional roles, and helped define the future of our healthcare delivery system.
For example, Risk Adjustment in the hospital industry generated a whole new job for medical coders, who sift through medical data to find differences between patient mixes that affect patient outcomes. Data is used to improve care and cut cost. Coders are finding new places in healthcare systems reviewing documentation and auditing claims. Some coders are helping providers and facilities report quality measures to payers while others are assuring compliance with HIPAA regulations for privacy. Others are helping companies such as 3M, EPIC, and Optum develop software and databases used by providers and hospitals.
Coders are finding jobs in surprising places, such as the following:
Billing companies
Law offices
Self-insured corporations
Military and Veteran Administration facilities
Insurers
Government agencies
Schools
Software developers
Consulting firms
And many coders are finding themselves working on the road, as they visit clients or while enjoying a mobile lifestyle.
Filling the Coding Ranks
Medical coding will need more than 28,000 new professionals to meet the Bureau of Labor Statistics' projections. A quarter of AAPC's membership is 51 or older, and more Baby Boomers are choosing to retire each day. The jobs they leave will remain as medical coders become more integral to the success of our healthcare system.
AAPC offers many online programs for certified medical coding training. AAPC offers the Certified Professional Coder (CPC) for physician coding, and other credentials for inpatient and outpatient hospital coding, risk adjustment coding, along with credentials for medical billing, compliance, practice management, clinical documentation improvement, and auditing.
The organization hopes to fill the growing number of empty seats. Roles and responsibilities for medical coders will grow as the healthcare system remakes itself.
Latest posts by Brad Ericson
(see all)
No Responses to "Medical Coding Jobs to Grow as Healthcare Remains Unsettled"