Population Health Management: An Interview with Brian Morrissey
In AAPC News
January 2, 2018
Comments Off

on Population Health Management: An Interview with Brian Morrissey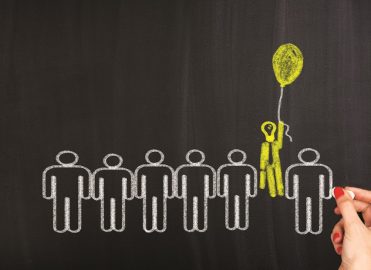 Population health management (PHM) may be defined in a number of ways, but always has a primary goal of improved healthcare outcomes for individuals. PHM relies heavily on aggregate data to "paint a picture" of individual patients and their healthcare needs. In this way, patients and potential health vulnerabilities may be identified and addressed before they become more serious (and thus, costlier to treat). In other words: It's better for patients, and cheaper for insurers, to deliver targeted care to keep individuals healthy, rather than to wait until they are sick to treat them.
This effort may be as simple as identifying patients with a specific condition and ensuring that they are filling prescriptions; reminding patients to receive a yearly flu shot; or, counseling patients on diet, exercise, and smoking cessation. This approach to healthcare is anticipatory and preventive, rather than reactive, and seeks to put into practice the edict, "an ounce of prevention is worth a pound of cure."
No matter how you define population health management, there is no doubt we must bring together patients, providers, and payers in innovative ways to deliver healthcare. One potential framework for this is the "Triple Aim Initiative," developed by the Institute for Healthcare Improvement. The Triple Aim focuses on three dimensions of health care:
Improving the patient experience of care;
Improving the health of populations; and
Reducing the per capita cost of health care.
The Triple Aim pushes leaders in the health care industry to look at new and innovative ways to improve the system. To get a closer look at how this is creating new approaches to health care, I interviewed Brian Morrissey the president of Practice Support Services, LLC.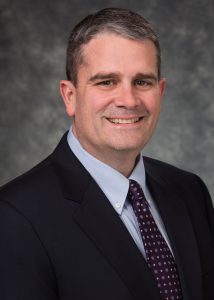 You recently were promoted to president, Practice Support Services, LLC and executive vice president, Partner Solutions, CDPHP. Can you describe your vision and goals in this new venture?
The vision is to really equip our provider network with the tools, services, and staff needed to survive in the new world of value-based reimbursement, increase their job satisfaction, and to have alternatives that will allow them to remain independent if that is a desired goal.
How is your company changing the way care is delivered?
By partnering with our provider network to meaningfully achieve the Triple Aim, we are focusing on the components of a team powered by robust analytics that will allow everyone to practice at the top of their license while delivering a better patient experience through better patient flow, team-based care and shared care plans.
Can you explain the concept of population health management?
Population health management is an overused term that can be defined in broad or narrow terms. It could be daunting, depending on your role and which seat you are sitting in. We are defining population health management as the proactive application of strategies and interventions to defined groups of individuals across the continuum of care in an effort to improve the health of the individuals within the group at the lowest necessary cost.
How are you helping doctors adapt to a value based payment system payment system that rewards quality instead of quantity?
It comes down to assisting providers to understand the different levers and drivers of their different value-based contracts and quality metrics and help them create a cross-walk of those elements across their different payers, and the state and federal governments. When they understand where the value will be created, we can power the practices with the people, process and technology needed to maximize those opportunities.
What efforts are you taking to increase transparency in healthcare?
With total cost of care or shared savings contracts, providers need to have strong analytic insights into what is happening to their patients as they move through the health care ecosystem. Strong referral management and analysis capabilities will be critical for success.
President Trump has promised to repeal the Affordable Care Act. What are some of the areas you expect to see change in first?
This is the question that the entire industry is wrestling with, these days. In truth, New York State will probably not be nearly as affected as other states. Guaranteed issue, prior approval of the premiums, and the state exchange will continue to exist, for us. Selling across state lines, if enacted, will present many challenges for state-based payers and network participation issues for providers.
If you could change one thing about our health care system, what would that be?
We have to foster better collaboration between payers and providers. I realize that historically this has not been the case, but this new world of health care will only be possible by working together to improve outcomes, lower medical cost trends, and provide a better patient experience.
Latest posts by Colleen Gianatasio
(see all)