ASCQR Requirements Updated and Refined for 2018
In CMS
January 4, 2018
Comments Off

on ASCQR Requirements Updated and Refined for 2018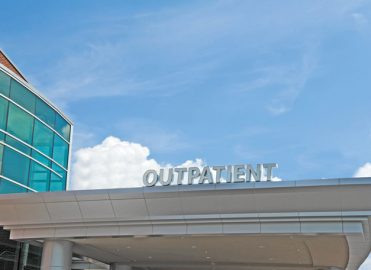 For the fourth consecutive year, ambulatory surgical centers (ASC) have a lot riding on participation in the ASC Quality Reporting (ASCQR) Program — 2.0 percentage points, to be exact.
ASCs that do not meet quality reporting requirements will see their Consumer Price Index for All Urban Consumers (CPI–U) update of 1.7 percent reduced by 2.0 percentage points. After applying the 0.5 percentage point multifactor productivity (MFP) adjustment, unsuccessful ASCs are looking at a -0.8 percent MFP adjusted CPI–U update factor for 2018.
Note: The Medicare Program: Hospital Outpatient Prospective Payment and Ambulatory Surgical Center Payment Systems and Quality Reporting Programs final rule was originally published Nov. 13, 2017. A section omission required CMS to reissue the final rule in its entirety on Dec. 14, 2017.
In the final rule, CMS finalizes for the ASCQR Program measures and policies for the 2019-2022 and subsequent years payment determinations.
3 Measures Are Deleted
Specifically, CMS has finalized their proposals, beginning with the 2019 payment determination, to remove three measures from the ASCQR Program measure set:
(1) ASC-5: Prophylactic Intravenous (IV) Antibiotic Timing;
(2) ASC-6: Safe Surgery Checklist Use; and
(3) ASC-7: Ambulatory Surgical Center Facility.
CMS has also finalized their proposal to delay the Outpatient and Ambulatory Surgery Consumer Assessment of Healthcare Providers and Systems (OAS CAHPS) Survey measures beginning with the 2020 payment determination (2018 data collection).
2 Proposals Are Finalized
Starting with 2018, CMS has also finalized their proposals to:
(1) Expand the CMS online tool to also allow for batch submission of measure data and make corresponding changes to the CFR; and
(2) align the naming of the Extraordinary Circumstances Exceptions (ECE) policy with that used in their other quality reporting and value-based payment programs and make corresponding changes to the CFR.
1 Proposal Is Postponed; 2 Measures Adopted
CMS did not finalize their proposal to adopt one new measure: ASC-16: Toxic Anterior Segment Syndrome, beginning with the 2021 payment determination, but they did finalize proposals to adopt two new measures collected via claims, beginning with the 2022 payment determination:
(1) ASC-17: Hospital Visits after Orthopedic Ambulatory Surgical Center Procedures; and
(2) ASC-18: Hospital Visits after Urology Ambulatory Surgical Center Procedures.
Latest posts by Renee Dustman
(see all)