Invest in You, Professionally
January 2, 2018
Comments Off

on Invest in You, Professionally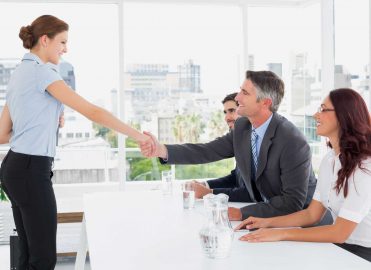 NAB members share their New Year's resolutions for inspiration.
As we welcome a new year, many of us take time to reflect on our successes and failures of the past, and resolve to better our lives in some way. Some of us need to lose weight, some need to quit bad habits, others hope to save more, or swear less, etc. Those are all good resolutions, but I've got one better: This year, make a resolution to invest in your career.
For example:
Gain certification.
Take advantage of accredited continuing education opportunities to expand your knowledge and maintain your certifications.
Take a class on professional writing (and write for Healthcare Business Monthly).
Learn time management techniques.
Take advanced classes on Microsoft Office products.
Train for a leadership position.
This year, my youngest son graduates high school. While I'll miss all his school-related activities, I'll use the extra time to take a professional writing course and study for another AAPC certification. I've also resolved to devote more time to mentoring both at work and in my local chapter. More than ever, I will encourage and support those around me to learn and take the initiative to grow their career.
Here are some other AAPC National Advisory Board (NAB) members' professional resolutions for 2018. I hope they serve to inspire you.
Angela Clements
CPC, CPC-I, CEMC, CGSC, COSC, CCS, AAPC Fellow
My professional New Year's resolution is to learn a new specialty I am interested in. It will make me a better-rounded person and allow me to assist other coders who have questions regarding a specialty I have not coded. I love mentoring others, and as long as I remain educated, I'll continue to help others grow in our chosen profession. I encourage everyone to grow and to give back to others — you can't help others grow if you stop growing.
Lori Cox
MBA, CPC, CPMA, CPC-I, CEMC, CHONC, AAPC Fellow
I plan to focus on getting my Certified Documentation Expert Outpatient (CDEO®). I think documentation improvement is the key to auditing, and I want to be able to explain to providers how to improve their notes.
Ann Bina
CPC, COC, CPC-I, COPC, AAPC Fellow
Although I am certified in compliance through another organization, I am hoping to sit for the AAPC certification in 2018. I am also monitoring at conference and other opportunities for education on compliance, the Merit-based Incentive Payment System, billing, and auditing. Time went so fast in 2017, I struggled to stay up with all changes in healthcare business. My goal for 2018 is to keep up on my reading.
Glenda Hamilton
CPC, COC, CPMA, CEMC, CPC-P, AAPC Fellow
I have plans to earn a certification in 2018 and another in 2019. I am planning ahead for remote coding in my retirement!
Angelica Stephens
RHIT, CPMA, CIMC, CPC, COC, COSC, CPC-I, CCS-P, AAPC Fellow
My New Year's resolution is to start a business as an online coding instructor. I'm enrolled in classes on how to create and maintain my own webpage. I also hope to continue volunteering for AAPC as part of the AAPCCA Chapter Association board of directors. I want to see my local chapter shine!
Lee Williams
RHIT, CPCO, CPC, CEMC, CHONC, CCS, CCDS, AAPC Fellow
My professional goal for 2018 is to expand my clinical knowledge to include disease processes, first line treatment, research studies available, etc. I believe a successful coder is one who not only knows how to code and apply coding guidelines, but also thoroughly understands the conditions they are coding and how to communicate intelligently with providers in query situations, education efforts, etc.
Ellen M. Wood
CPC, CMPE, CMPA
Being on the NAB has invigorated me to attain another credential: Certified Risk Adjustment Coder (CRC®). I think that is where the future of coding is going, and I want to be there and knowledgeable before the rush. Another wish is to set up contacts and information to obtain consulting jobs in the near future. I'm 62 (never thought I'd be this old — hahaha!) and I would like to retire, but still work.
Colleen Gianatasio
CPC, CPC-P, CPMA, CRC, CPC-I, AAPC Fellow
My resolution is to finish my master's degree in Health Sciences. My experience in coding has opened my eyes to all the opportunities we have now and in the future. This degree will help me apply leadership skills in managing people and programs related to healthcare; use research to direct the resolution of practice-related issues and challenges; and analyze issues and challenges, including new and emerging trends within the healthcare industry. Whether it's a higher level of formal education or an additional certification, there are always new ways to grow and learn in our profession.
Raemarie Jimenez
CPC, CDEO, CPB, CPMA, CPPM, CPC-I, CANPC, CRHC, CCS
I am going to start working on my MBA.
Rhonda Buckholtz
CPC, COPC, CPMA, CPC-I, CRC, CDEO, CGSC, CPEDC, CENTC, COBGC, CHPSE
This year, I am working on my practice management skills, getting the Certified Physician Practice Manager (CPPM®), and improving my Excel skills.
Encouragement from Our Next NAB President
Michael D. Miscoe, Esq.
 CPC, CASCC, CUC, CCPC, CPCO, CPMA, CEMA, AAPC Fellow
As I prepare to take the helm of the NAB, I encourage all AAPC members, through personal example, to "Achieve a Higher Standard." No matter where we are in our knowledge or careers, there is always something new to learn and advance in, whether it's a completely new area of coding, compliance, auditing, billing, or practice management, or an area we are already familiar with.
I challenge you to take on a new professional challenge: Speak or write on a topic that interests you or go after a credential you've had your eye on. Put your personal career goals on paper to make them real.
Let's all resolve to do something extra to achieve a higher standard this coming year. Join me in embracing this coming new year of achievement!
---
Angela Jordan, CPC, COBGC, AAPC Fellow, is senior managing consultant at Soerries Coding and Billing Institute. Her 25 years' experience includes coding and compliance management for a large physician network, and coding auditor for a nationwide hospital management organization. Jordan speaks at regional and national AAPC conferences, writes for coding publications, and develops coding workshops. She is a member of AAPC's NAB, has served on the AAPC Chapter Association, and was the 2012 chair. She is a member and past president of the Kansas City, Mo., local chapter.
Latest posts by Guest Contributor
(see all)