10 Characteristics of Professionalism in the Workplace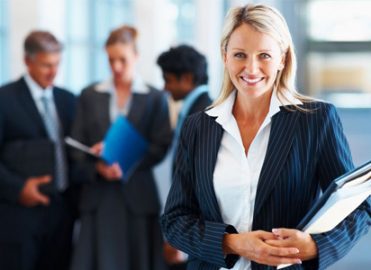 Make this the year you shine.
Being a professional in your chosen field means much more than just holding a college degree and donning a business suit. The way in which you conduct yourself is also a key component of your success.
Here are 10 characteristics true professionals possess in the workplace (not in any order of importance).
What is Professionalism?
1. A Neat Appearance
Look sharp and organized: Iron your clothes, polish your shoes, and practice good hygiene and grooming.
 2. Proper Demeanor (in Person and Online)
Be polite and well-spoken 100 percent of the time. Whether you're speaking with customers, superiors, or co-workers, keep calm and be tactful, even in tense situations.
 3. Reliable
Get your work done on time.
Respond to requests promptly and follow-through with promises in timely fashion.
Set benchmarks and meet them to demonstrate reliability.
 4. Competent
Express confidence, but not attitude.
Become an expert in your field: Continue your education, attend seminars, and attain relevant professional designations. Remain teachable. Knowledge is power!
 5. Communicator
Compose your letters and emails to be brief and to the point. Make sure you have a professional signature and email address.
Keep your tone polite and formal.
 6. Good Phone Etiquette
Identify yourself with your full name, company, and title when placing and/or answering a call.
Do not dominate the conversation; listen intently and process what the other person is saying.
Do not use slang terms and mind your tone of voice.
Smile while you talk: The caller may not see it, but they can hear it in your voice.
 7. Poised
Maintain your composure, even when facing a difficult situation. If a customer or superior is being belligerent, do not mirror that behavior. Diffuse the situation with your professional demeanor.
 8. Ethical
AAPC members agree to follow a code of ethics. It is imperative to display ethical behavior at all times, on or off the clock.
 9. Organized
Keep your area neat and organized for easy execution of tasks.
Keep an updated appointment book so you don't forget meetings.
Carry only the necessary contents for the day in your briefcase.
 10. Accountable
Take responsibility for your actions. Own your mistake, work to resolve it, and fix it as soon as possible. Even better: Learn from your mistakes. Lead by this example to create trust.
Be All that You Can Be
If you're lacking any of these professional characteristics, or have let some slide, take the initiative to improve yourself. Put your best foot forward and you'll go far.
Latest posts by Gina Piccirilli
(see all)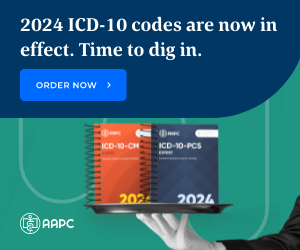 8 Responses to "10 Characteristics of Professionalism in the Workplace"