CMS Finalizes 2018 MIPS Policies
January 2, 2018
Comments Off

on CMS Finalizes 2018 MIPS Policies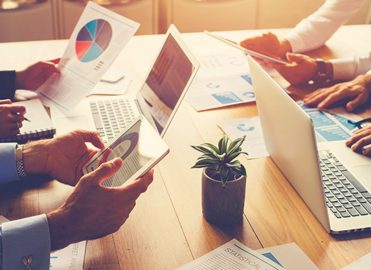 Requirements get a little tougher, but bonus opportunities abound.
In a final rule, published in the Federal Register on Nov. 16, 2017, the Centers for Medicare & Medicaid Services (CMS) lays the groundwork for expansion of the Quality Payment Program (QPP). Year two of the Medicare Access and CHIP Reauthorization Act (MACRA) initiative promises increased flexibility for small practices, more bonus-earning opportunities, and a ramping up of other provisions.
First, Some Background
CMS' overarching goal for the QPP is to create an "innovative, patient-centered, health system that is both outcome focused and resource effective."
2017 marked the first performance year of the QPP and its two tracks for participation: the Merit-based Incentive Payment System (MIPS) and Advanced Alternate Payment Models (APMs). We'll focus on MIPS in this article due to space limitations.
Under MIPS, composite scores for the Quality, Advancing Care Information (ACI), Improvement Activities (IA), and (beginning in 2018) Cost performance categories determine eligible clinicians' Medicare Part B claims payment adjustments. Composite scores earned during the 2018 performance period will determine adjustments to Medicare Part B claims payments in 2020.
Tip: If you're new to MIPS, and need more background information, you'll find it on AAPC's MACRA page at www.aapc.com/macra.
MIPS in 2018
CMS is making important changes to MIPS for 2018. Here's a summary of changes that will affect eligible clinicians the most.
MIPS Performance Categories
For 2018, Quality measures account for 50 points (down from 60 points in 2017) and Cost measures account for 10 points (up from zero points in 2017). The weights for the IA and ACI performance categories remain the same: 15 points and 25 points, respectively. As in 2017, participants who earn a composite score of 70 or more points (out of 100) are considered Exceptional Performers.
The Cost performance category is based on the average of the Medicare Spending per Beneficiary and Total Per Capita Cost measures (instead of the 10 episode-based measures that were adopted for the 2017 MIPS performance period). Performance is calculated using administrative claims data — practices do not submit measures for this category. CMS will publish performance feedback on these measures by July 1, 2018.
How to Score Big in 2018
New for 2018, CMS is adding a score improvement factor into the calculation. For Quality, improved performance is rewarded with up to an additional 10 percentage points. For Cost, improvement scoring (up to 1 percentage point) is based on statistically significant changes at the measure level.
In the IA performance category, using Appropriate Use Criteria through a qualified clinical support mechanism for all advanced diagnostic imaging services merits extra credit.
In the ACI performance category, participants can earn a 10 percent bonus for using only 2015 Edition certified electronic health record technology (CEHRT). CMS also finalized exclusions for the e-Prescribing and Health Information Exchange measures for those who do not have access to these programs.
Also under ACI, clinicians can earn 10 percentage points for reporting to a single public health agency or clinical data registry to meet any of the measures associated with the Public Health and Clinical Data Registry Reporting objective and an additional 5 percentage points for reporting to more than one. Completion of at least one improvement activity using CEHRT also qualifies for the ACI 10 percent bonus.
CMS is implementing in 2018 a new Complex Patient Bonus: MIPS-eligible clinicians who submit data on at least one performance category can earn up to 5 bonus points for treating "complex" patients, as measured by patients' hierarchical condition category risk scores and clinicians' percentage of dual eligible beneficiaries.
Small practices with 15 or fewer MIPS-eligible clinicians will receive 5 bonus points in their final score simply for submitting data on at least one performance category.
Low-volume Threshold
The low-volume threshold is changed: Eligible clinicians who earn less than $90,000 in Medicare Part B-allowed charges or see less than 200 Medicare Part B patients in a year are exempt from MIPS.
Performance Periods, Thresholds, and Adjustments
The minimum performance periods for reporting 2018 data are:
Quality – 12 months
Cost – 12 months
Improvement Activities – 90 days
Advancing Care Information – 90 days
CMS is increasing the performance threshold from 3 points in 2017 to 15 points in 2018, and will be less forgiving for low performance: A final score between 0 and 3.75 points results in a -5 percent payment adjustment; a final score between 3.76 and 14.99 results in a payment adjustment between 0 and -5 percent.
Data Completeness
For the Quality performance category, the data completeness requirement is 60 percent (up from 50 percent in 2017). Measures that do not meet data completeness criteria earn 1 point (down from 3 points in 2017). An exception exists for small practices, which continue to earn 3 points.
There are six "topped out" Quality measures:
Perioperative care: Selection of Prophylactic Antibiotic, First or Second Generation Cephalsoporin (21)
Melanoma: Overutilization of Imaging Studies in Melanoma (224)
Perioperative care: Venous Thromboembolism (BTE) Prophylaxis (23)
Image Confirmation of Successful Excision of Image-localized Breast Lesion (262)
Optimizing Patient Exposure to Ionizing Radiation: Utilization of a Standardized Nomenclature for Computerized Tomography (CT) Imaging Description (359)
Chronic Obstructive Pulmonary Disease (COPD): Inhaled Bronchodilator Therapy (52)
These measures are worth a maximum of 7 points in 2018.
Virtual Groups
Perhaps the biggest change to the QPP is the addition of virtual groups. CMS defines a virtual group in the final rule as "a combination of two or more TINs assigned to one or more solo practitioners or one or more groups consisting of 10 or fewer eligible clinicians, or both, that elect to form a virtual group for a performance period for a year."
Solo practitioners and groups must go through the election process, and election must occur prior to the beginning of the performance period. The deadline to elect to participate as a virtual group in 2018 was Dec. 31, 2017.
Exceptions to the Rule
The 2018 QPP final rule extends the hardship exception reweighting policy to all MIPS performance categories. A hardship exception application must be submitted to CMS by Dec. 31, 2018. CMS also issued an Interim Final Rule conjointly with the 2018 QPP final rule to finalize an extreme and uncontrollable circumstances policy. MIPS-eligible clinicians in areas affected by Hurricanes Harvey, Irma, and Maria are automatically exempt from the Quality, IA, and ACI performance categories.
---
Resource
www.federalregister.gov/documents/2017/11/16/2017-24067/medicare-program-cy-2018-updates-to-the-quality-payment-program-and-quality-payment-program-extreme
Latest posts by Renee Dustman
(see all)
No Responses to "CMS Finalizes 2018 MIPS Policies"