Take Commercial Appeals to a Higher Level
January 2, 2018
Comments Off

on Take Commercial Appeals to a Higher Level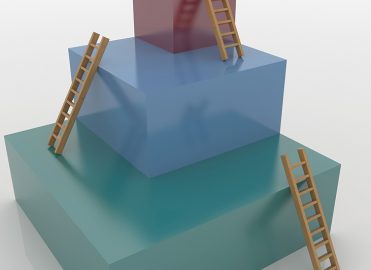 Claim denials cost the medical industry over $1 million, annually. How much of that comes from your practice?
You spend time interpreting sometimes confusing health plan benefits and coverages and wordy coding guidelines. You go through time-consuming prior authorization processes. And you sign up for a payer's electronic funds transfer and post claims per their submission guidelines. Then, when it comes to getting paid for these services, your claims are denied for a litany of reasons. How do you get past that? You appeal, and appeal, and appeal, until the claim is paid.
That's right: There's a third-level appeal option for commercial claims that doesn't involve a judge or arbitration.
Work Through the Process
When faced with a claim denial, the first step is to rule out error on the part of your office:
Were benefits verified?
Was prior authorization obtained?
Were the services coded correctly?
Was the claim submitted promptly?
If everything looks good, the next step is to file for a reconsideration or first-level appeal. Be sure to attach the documentation from your electronic health record to support the denied service.
If the payer denies the claim again, file a second-level appeal. Be sure to reference supporting documentation from the CPT® code book, the carrier guideline that supports the service, society coding guidelines, and/or National Correct Coding Initiative (NCCI) edits. Mail your appeal to the address on your first-level appeal denial letter, as instructed by the appeals representative. Three months past the date of service and two months past the payment due date, your claim will probably get paid, at this point. But if it is denied again, you need to be ready.
This is where a lot of people give up and miss out on revenue. Many, myself included at one time, take the payer response, "You have exhausted your appeal rights" literally, and don't explore further options. If you know, without a doubt, that a denied service was medically necessary, and you followed all the steps required as a contracted provider prior to the service rendered, don't give up.
Go the Extra Mile
Here's a little-known secret: Insurance company CEOs have an office that gets mail, too. As a contracted provider, you have the right to be paid, and you have the right to use all avenues to ensure payment.
I gave it a try. I addressed a third-level appeal for a worn out denied claim to the CEO of the insurance carrier. I explained the situation, noting all correspondence, and I sent all documentation from our records — from carrier and society guidelines, to CPT® guidelines, and even prompt payment regulations. I sent everything certified mail to the executive office.
Three weeks later, I received a phone call from the carrier's consumer affairs office saying that I have been assigned a representative to perform a full review of the claim in question. After a few more phone calls, less than 60 days after I mailed the appeal, I received payment.
Perseverance Pays Off
In the year since I sent that first appeal to the executive office, I have recouped $42,933.15 in revenue for my provider. This is money that would have been written off had I not been enlightened to the additional step available to contracted providers.
All commercial carriers have a website on which you can obtain executive office contact information. You may have to reach out through the member portal, but it's there, and it's worth the effort.
Reconsiderations, first-level appeals, second-level appeals, claim complaints, carrier complaints, and arbitration are possibly the most time- and revenue-consuming tasks in a medical office. Use your time and revenue wisely. Don't accept "No." Appeal to the highest level, when necessary.
---
Sara Boyce, CPC, AAPC Associate, is a neurosurgery coder with a background in pain management and orthopedics. She has 10 years' experience in the medical field, with five years in a billing/coding department. Boyce is a member of the Fort Myers, local chapter.
Latest posts by Guest Contributor
(see all)