Compliance Training: A Step-by-Step Guide
January 2, 2018
Comments Off

on Compliance Training: A Step-by-Step Guide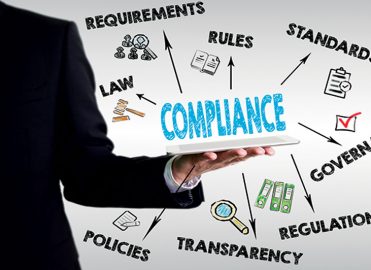 Stroll along the path to healthcare compliance.
Effective compliance training can increase efficiency, allow providers to deliver higher quality care, ensure legal compliance, and maximize financial gain. Not sure where to start? Check out our easy, step-by-step process.
Step 1: Know Your Entity Type
Small physician offices have different compliance training requirements than large hospital systems, nursing homes, and dental offices. The first step in creating a compliance training plan for your healthcare organization is identifying its entity type. When you know this, you can research training accordingly. Common entity types include: hospitals (both inpatient and outpatient), ambulatory surgical centers, physician practices, dental practices, home health agencies, skilled nursing facilities, and government health facilities.
If your entity is a dental office with three employees, for example, it's not likely necessary to hire a full-time compliance professional and allocate two weeks to compliance training each year. Every covered entity must designate someone for the role of HIPAA compliance contact or officer, but this does not have to be the only duty assigned to that staff member. Often, an office administrator or other administrative staff person is assigned the duty of compliance officer, which will limit the time for training.
Step 2: Train Accordingly
When the role of compliance officer has been assigned, step 2 is to research practical training options for the staff, including: webinars and other online presentations, consultants who will come to your location with individual, custom trainings, and government resources.
Know your staff, timelines, and budgets and schedule trainings accordingly. A general rule is to train all staff members immediately upon hire, annually, and when regulations and applicable information changes or is updated.
Create a Culture of Compliance
Three elements can put your healthcare organization on the path to effective compliance:
1. Analyze your organization's current security and privacy risks;
2. Create and implement a formal compliance plan; and
3. Conduct ongoing training.
Step 3: Keep Training Materials Current
The compliance officer must know where to go for accurate information and updates, and ensure training materials are current and updated, as needed.
Compliance officers should be aware of available resources pertinent to their healthcare organization, but they should also know how to perform a quick online search, if necessary. Depending on the entity, a customized keyword search (e.g., "healthcare compliance for a small physician practice") will call up a wealth of resources, email updates, etc. Beware: A compliance officer should know to use only credible resources for legal information.
Step 4: Create an Open-door Policy
It's essential for the compliance officer to create an open-door communication policy with all staff, and encourage questions and continued learning.
To encourage open compliance communication, have an abundance of compliance materials readily available to the staff. Materials can include online resources the staff can access at their personal workstation, hard copies of compliance policies/procedures in a central location, and perhaps an anonymous hotline or question drop box.
Step 5: Follow Through
The healthcare organization and compliance officer are responsible and accountable for making staff aware of compliance processes, policies, and procedures. The compliance officer and other leadership must ensure policies are being followed, and provide corrective action when they are not. This is the step many entities fail to provide. Training is of little value if there is no accountability within the organization. Leadership must value compliance and pass that priority downward to all other staff members.
One way to encourage accountability is to provide an annual compliance report to shareholders, staff, or boards. Essentially this would be a "state of the entity" address in which your organization shares the results of its annual compliance audit, discuss weak areas that exist, and relay training information and strengths. This is also an ideal time to award achievements for compliance training, and recognize employees who have exhibited great strength in compliance.
Compliance is a vital part of the healthcare industry for many reasons including reimbursement, quality care, efficiency, and ethics, but it does not have to be complicated. Your healthcare organization can easily create and maintain a reasonable compliance training program that fits its unique needs.
---
Keileigh Neugebauer, MBA, CPCO, is a business compliance consultant, professor, and COO of CharLee Corporation. She has worked in healthcare for 11 years. In addition to her full-time positions, Neugebauger enjoys educating others in healthcare roles by conducting training and webinars. She is a member of the Woodlands, Texas, local chapter.
Latest posts by Guest Contributor
(see all)