Realize the Full Value of Credentials
January 2, 2018
Comments Off

on Realize the Full Value of Credentials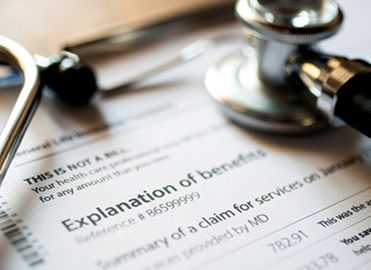 On the fence about getting a credential or two? These members will sway you towards the best career choice of your life.
Most coders have been told that the best way to advance your healthcare career, help a physician's revenue stream, be compliant with coding and billing, and prepare yourself for whatever regulatory, quality and value-based initiative challenge lies ahead, is to acquire the skills that are in demand through credentialing. Credentials signify your expertise in the business of healthcare, and that you are committed to following a code of ethics.
AAPC can tell you the importance of credentials until we are blue in the face, but you really can't understand their value until you listen to other coders or see it through your own experience.
You don't have to listen to AAPC's reasons, but you should listen to what other coders say. Let's dig into some stories of healthcare business professionals to really show you why additional credentials are attractive, and sometimes necessary, to employers and physicians.
Some Employers Require Certification
When Hazel M. Miller, LPN, CPC-I, COC, CPC, CPC-P, CPMA, CMBS, AAPC Fellow, AAPC Expert ICD-10, worked for a Centers for Medicare & Medicaid Services (CMS) contractor, she was asked by her employer to become a Certified Professional Coder (CPC®). She was told to locate a CPC® coding class, enroll, attend, and pass the certification exam. A couple days into the course, she realized she was a facility coder, but completed the course, nonetheless, and passed. While taking the course, Miller's employer had an education contract with CMS. She was part of the education team, training the CMS Outpatient Prospective Payment System (OPPS), and she was asked this time to take the Certified Outpatient Coder (COC®) exam.
Since then, Miller has obtained many more credentials over the years. She is now retired from Excellus BlueCross BlueShield and owns a consulting firm, where she performs auditing, billing, coding, and reimbursement assignments, including jobs related to Medicare expertise. Miller said, "The best thing I have ever been made to do is take the CPC® coding course."
Miller explained why employers want to hire certified coders and sometimes require it:
Certification validates for an employer knowledge base, along with work and education experience.
Employers today know the certification exams are difficult. They know once you pass it, you have diverse coding knowledge, which includes Medicare rules and regulations.
Employers know the training is less costly in the long run because they have hired someone with a wealth of knowledge.
They expect a CPC® to hit the ground running and help them find reimbursement opportunities.
Coders Speak Up About the Value of Their Certification
Janet Hamm, LPN, CPC
I became the co-manager of the coding and reimbursement department; after that, it has been years of learning, teaching and growth. It was during this position that several of us nurses in the department decided to branch out and become certified coders. … I am now the manager of coding and working toward becoming recognized as an AAPC Professional. … I have seen a lot of changes in the years for coding. It is more important, now more than ever, that we have certified coders in office settings.
Kelsi Allen, CPC
I worked for a general surgeon and an orthopedic surgeon coding office visits and surgeries and billing services. I obtained certification; and since June 2015, I have been working as an outpatient coder for Healthcare Coding and Consulting Services. I have several assigned facilities, ranging from Mississippi to California. I thoroughly enjoy my job and who I work for. I feel extremely grateful every day for the career path I took; my wish for everyone is that they love their job just as much as I do.
Marcia Maar, MFA, BS, COC, CPC, CRC, AAPC Fellow, AAPC MACRA Proficient
I began on the payer side in 2010 and started working in customer service at a local not-for-profit health insurance company, where I am still employed. While customer service has its perks, I decided quickly to move forward. … By July 2013, I had taken the CPC course and passed the exam. … I quickly started looking for a coding job. I am now doing risk adjustment coding for the same company that I've been with for almost 8 years.
The certification has propelled me from not just working a job, but having a career. I am happy with my career choice and could not be happier working in risk adjustment.
Christine Pereira, CPC
When I received my certification in 2002, it was fairly new to Rhode Island providers. Soon after, having a certification in the coding field helped make working with insurers easier. They knew you were the expert!
Is Experience More Important than Certification?
Many new coders feel that experience, not credentials, is what they need to get their foot in the door for a career in coding. The reality is a lot of places don't trust untested people with their cash flow, so they prefer people who have a certification over experience. Hiring certified coders with minimal experience has other perks for employers, as well. Cheryl Fassett, CPC, CPB, CPPM, CPC-I, practice manager, Riverside Associates in Anesthesia, PC, Binghamton, N.Y., explains:
Back when I hired coders and billers, I always preferred someone without a lot of experience. Certification is important as it shows that you have the information and know-how to code. But a lack of experience to me was a great way to bring in someone who didn't have a lot of preconceived ideas about how a medical practice runs. Every group is different and I would rather have someone that we could train to our method, than someone who was very set in their ways and maybe wouldn't be amenable to doing something differently. … Sell yourself on your passion and other great qualities and use the certification as a bonus to your new employer.
Miller also thinks newly credentialed members are more marketable than non-credentialed job candidates. "They are fantastic coders and they know rules, regulations, coding guidelines, and they just might get you some extra dollars in the door," she said. "A CPC-A® can and will do a great job if employers are willing to give them a chance — they will probably knock their socks off!"
Credentials that Never Stop
Who better to ask about the value of credentials than a member who holds 19 of them: Chandra Stephenson, CPC, CIC, COC, CDEO, CPB, CPCO, CPMA, CPPM, CRC, CPC-I, CANPC, CCC, CEMC, CFPC, CGSC, CIMC, COBGC, COSC, CCS, AAPC Fellow. Here's what she said when we asked her a couple questions:
HBM: Why did you decide to obtain so many credentials?
CS: I never really "decided" to obtain as many credentials as I have. When I earned my first credential, I worked for a physician who was also an attorney and quickly became my mentor. He strongly encouraged ongoing learning and shared one thought with me that just kind of stuck. He told me "Remember: Exams aren't designed to prove what you know; they are designed to expose what it is that you don't know." I decided then I wanted to know what it was I didn't know. Around the same time, I also discovered it was easier to get buy-in and cooperation from some physicians when I could demonstrate I spent time learning the ins and outs of their specialty.
HBM: How have your credentials helped your career?
CS: My credentials have proven to be a significant asset in my career. I've found they often break the ice for me. I've had employers tell me my credentials sparked their interest and, many times, helped get my foot in the door for the interview. I'm a believer that a credential alone doesn't prove your depth of knowledge but demonstrates you have the basic understanding needed to pass whatever exam was required. It's up to the individual to then demonstrate the depth of their knowledge via interview, conversation, skills assessment, etc.
I've gained credentials as my career has evolved. Often, someone would ask me about a topic I was vaguely familiar with and I'd decide I really wanted to know more. I'd research, study, and even take practice exams until I decided to test my skills by taking the associated certification exam.
Credentials have gradually given Stephenson specialized expertise in nearly all areas of the business side of medicine. She sees value in obtaining more, and will just keep going and going.
Physician Benefits: Proper Reimbursement and Compliance
One of the best reasons a physician should hire certified coders is "a bit cliché," as Stephenson puts it: "A coder is like a coupon; a good one will save you a bundle!"
"A skilled coder, especially one willing to ask questions and push back against the 'We've always done it this way' mentality often identifies opportunities to improve both operational processes and related revenue." Stephenson said.
When Stephenson worked in a solo practice, her role was to oversee the billing: claim submission, remittance advice posting, denials, etc. She quickly discovered most denials weren't worked appropriately; some were re-billed and later written off. Stephenson said, "I started researching the reasons for the denials, reviewing our contracts for bundled services, etc. The end result: Within a year, the overall practice revenue increased significantly (over $20,000)."
Another reason why physicians should hire certified coders comes down to payer audits. Instructor of Medical Coding & Billing/Office Administration at MTTI, Christine Pereira, CPC, said, "If a physician office should be audited, auditors look highly on the fact that you have hired a certified professional. It shows auditors that you take the coding submitted out of your office with the highest regard for accuracy."
Credentials Are Priceless
With major forces and quality initiative shaping and changing healthcare, credentials have expanded, and the credential holders with specialized knowledge are the professionals who demonstrate they are an asset to a healthcare organization's livelihood.
Do yourself and your physicians a favor: Align your credentials with current healthcare trends.
Latest posts by Michelle Dick
(see all)