Save $$$ and Fulfill Your New Year's Resolutions
January 2, 2018
Comments Off

on Save $$$ and Fulfill Your New Year's Resolutions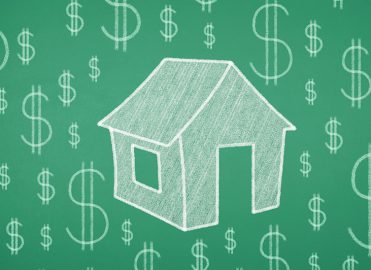 Use your AAPC member discounts to make good on your 2018 goals.
When the latest Google search terms were analyzed by Nicole Spencer at NBC News to determine collective interests in New Year's resolutions, the top five rankings were:
Getting healthier
Becoming more organized
Living life to the fullest
Learning new hobbies
Spending less and saving more
Whatever your resolutions may be, AAPC can help you accomplish them and simultaneously accomplish No. 5: Spending Less and Saving More. The secret is our Savings Center.
Let's Go Shopping!
Log in to your AAPC online account, hover over My AAPC, and select Savings Center from under My Account. In the Savings Center, you'll find all sorts of discounted offers: Free AAPC continuing education units and resources; miscellaneous member perks; travel discounts, and more.
Here are just some of the many deals (subject to change) in the Savings Connection and Member Savings blocks that will help you accomplish your resolutions for less green:
Getting healthier:
Jenny Craig: Free three-month program + $70 in food savings
24 Hour Fitness: Save up to 15 percent
Becoming more organized:
Office Depot: Save up to 50 percent
Dell, HP, Lenovo®: Save up to 30 percent
Living life to the fullest:
LEGOLAND® Resorts, Six Flags® Theme Parks: Save $30 or more on tickets
AMC, Cinemark, Regal: Save 25 percent or more on tickets
Baymont Inn, Days Inn, Ramada, Super 8, Travelodge, Wyndham: Save up to 20 percent on best available room rates
Avis, Budget: Save up to 25 percent on car rentals
Delta: Save up to 10 percent when flying to HEALTHCON (www.healthcon.com) in Orlando (April 8-11)
Learning new hobbies:
Over 3,000 local partners offer a myriad of classes and adventures in everything from art and martial arts to river rafting, horseback riding, and hot air ballooning.
Last month, the most coupon-savvy AAPC members saved more than $20,000 by taking advantage of the deals offered in just one area of the Savings Connection. Let AAPC help fulfill your New Year's resolutions, and save money at the same time!
David Blackmer, MSC, is the director of member experience at AAPC. He is a member of the Salt Lake South Valley, Utah, local chapter.
Props to AAPC CSRs for Helpful Tips
We appreciate feedback from members about their experiences with AAPC's customer service; we especially love receiving props! Here's what a couple of members said recently about their customer service experiences regarding member benefits and website navigation.
Pamela L. said, "As always, great customer service! Lisa was very patient with me, explaining how to reach a certain page to see where my exams were listed. I am unfamiliar with where things are located on the site; she was great to deal with."
We have a robust website because we offer so many different educational tracks, products, services, and industry information for a wide variety of fields in the business of healthcare. For quicker website navigation, in general, hover over the top menu options and select more specific pages from there. For details on your upcoming or past exams, you can view your dashboard by logging in and clicking My AAPC from the top right, then using the Exams box on the left side.
According to an anonymous member, "Tracie is a godsend in resolving the issue of certification verification. My employment wanted a certification number. … Tracie sent me an email to give to my employer on how to verify my certifications. Kudos to Tracie; keep up the good work."
A lot of employers require proof of certification. To streamline this process, you can now find a Credential Verification section right on our home page (www.aapc.com), about two-thirds of the way down. Simply enter your last name and either your member ID or email address to view your credential(s)/status and the associated earned and renewal dates.
Want to nominate an AAPC employee for excellent service you received? Send an email to thanks@aapc.com.
Latest posts by Dave Blackmer, MSC
(see all)