SNF Consolidated Billing Code Updates for 2018
In Billing
January 18, 2018
Comments Off

on SNF Consolidated Billing Code Updates for 2018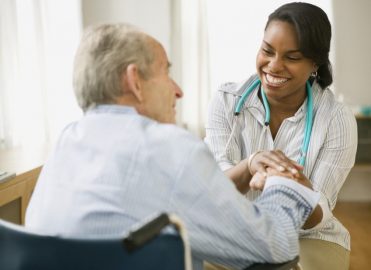 The skilled nursing facility (SNF) consolidated billing (CB) file reflects new codes for 2018, as well as codes that are excluded from SNF CB for Medicare Part A claims payment.
The SNF annual update file contains a comprehensive list of codes involved in editing institutional claims submitted to A/B Medicare administrative contractors (MAC) for services subject to SNF CB. The Centers for Medicare & Medicaid Services (CMS) divides these codes into five major categories:
Major Category I – Exclusion of services beyond the scope of a SNF
Major Category II – Additional services excluded with rendered to specific beneficiaries
Major Category III – Additional excluded services rendered by certified providers
Major Category IV – Additional excluded preventive and screening services
Major Category V – Part B services included in SNF CB
Major Category I. B. – Cardiac Catheterization
Add – C9741 Right heart catheterization with implantation of wireless pressure sensor in the pulmonary artery, including any type of measurement, angiography, imaging supervision, interpretation, and report (effective Jan. 1, 2016)
Major Category II. A. – (Dialysis) Coding Applicable to EPO and Aranesp Services
Add – J0604 Cinacalcet, oral, 1 mg, (for ESRD on dialysis)
Add – J0606 Injection, etelcalcetide, 0.1 mg
Major Category III. A. – Chemotherapy
Add – J9022 Injection, atezolizumab, 10 mg
Add – J9023 Injection, avelumab, 10 mg
Add – J9203 Injection, gemtuzumab ozogamicin, 0.1 mg
Add – J9285 Injection, olaratumab, 10 mg
Remove – J9300
Major Category III. C. – Radioisotopes and their Administration
Add – A9606 Radium ra-223 dichloride, therapeutic, per microcurie (effective Jan. 1, 2016)
Add – 77770 (effective Jan. 1, 2016)
Add – 77771 (effective Jan. 1, 2016)
Add – 77772 (effective Jan. 1, 2016)
Remove – 77785, 77786, 77787 (effective Dec. 31, 2015)
Download the 2018 Annual SNF CB HCPCS Updates file for a complete list of CPT and HCPCS Level II codes that are excluded from SNF CB for claims submitted to Part A MACs for payment. Minor surgery and Part B therapy inclusions are also included in this file.
Latest posts by Renee Dustman
(see all)