New Quality Standards for Therapeutic Shoes Inserts
In Billing
January 19, 2018
Comments Off

on New Quality Standards for Therapeutic Shoes Inserts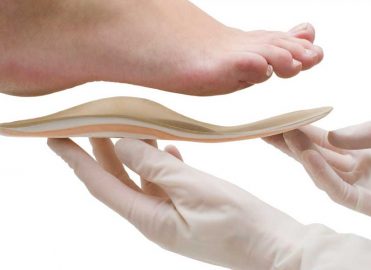 The Centers for Medicare & Medicaid Services (CMS) finalized, this week, proposed Durable Medical Equipment, Prosthetics, Orthotics, and Supplies (DMEPOS) Quality Standards for custom fabricated and therapeutic inserts with one minor change.
The revisions, effective Jan. 9, 2018, occur in the Custom Fabricated and Therapeutic Inserts section in Appendix C of the DMEPOS Quality Standards. The changes were necessary to recognize new, viable technology.
Revised Definitions
"Foam box impression" is added to the methods for creating a molded-to-patient model custom fabricated device for a specific body part; and
iii. For inserts used with therapeutic shoes for diabetes, a digital image of the patient's body part is made using CAD-CAM systems software. This technology includes specialized probes/digitizers and scanners that create a computerized positive model, and then direct milling equipment to carve a beneficiary-specific insert.
A fourth method for creating a positive model of the patient is added:
iv. For inserts used with therapeutic shoes for diabetes, a CAD-CAM system, by use of digitizers, transmits surface contour data to software that the practitioner uses to rectify or modify the model on the computer screen. The data depicting the rectified model is electronically transmitted to a commercial milling machine that carves the patient-specific insert.
And the definition for inserts is revised.
c. Inserts:
Are total contact, multiple density, removable inlays;
Are directly molded to the patient's foot or a model of the patient's foot or directly carved from a patient-specific, rectified electronic model; and
Are made of a suitable material with regard to the patient's condition.
Additional reading:
CMS said it is still working on coding and monetary value decisions related to these changes.
Latest posts by Renee Dustman
(see all)