Apple Puts Medical Records in Pockets
By Brad Ericson
In CMS
January 25, 2018
Comments Off

on Apple Puts Medical Records in Pockets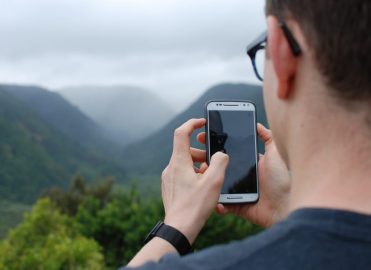 People board planes by waving their phones. Now your patients will wave their phones when asked about their medical record with a new tool from Apple.
This is the latest in several efforts by government and industry to make medical records portable and universal.  And, it's the first that would use the smart phone to consolidate patients' records.
Medical Records in Their Pockets
Apple's Health app, used on iPhones, will have a Health Records section Apple claims will bring together hospitals, clinics, and the existing application to make it easy for users to see secure medical data from multiple providers wherever they choose.
Using Fast Healthcare Interoperability Resources (FHIR), an electronic medical record (EMR) standard, Apple's new tool provides a one view access to records that include immunizations, lab results, allergies, chronic conditions, medications, vitals, and past procedures. Users will receive notifications of updates to their records.
Medical Records Sources
There are portals available already, such as EPIC's My Chart, but they are restricted to a single institution that owns the EMR.  The Apple application is designed to pull medical records from any institution or provider associated with the application.
For the time being Apple is conducting a Beta test with the following institutions:
Johns Hopkins Medicine – Baltimore, Maryland
Cedars-Sinai – Los Angeles, California
Penn Medicine – Philadelphia, Pennsylvania
Geisinger Health System – Danville, Pennsylvania
UC San Diego Health – San Diego, California
UNC Health Care – Chapel Hill, North Carolina
Rush University Medical Center – Chicago, Illinois
Dignity Health – Arizona, California and Nevada
Ochsner Health System – Jefferson Parish, Louisiana
MedStar Health –  Washington, D.C., Maryland and Virginia
OhioHealth – Columbus, Ohio
Cerner Healthe Clinic – Kansas City, Missouri
Apple is anxious to work with healthcare providers, and while only those patients of these partners will be able to Beta the application, expect the service to be universal before long.
Latest posts by Brad Ericson
(see all)
No Responses to "Apple Puts Medical Records in Pockets"