Check MAO Directories for Correct Info
By Brad Ericson
In CMS
January 30, 2018
Comments Off

on Check MAO Directories for Correct Info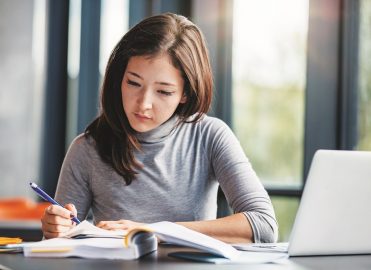 You can't take anymore Medicare Advantage (MA) patients but they keep coming. Or you learn that MA patients are calling the wrong number or going to the wrong address. What's wrong? It's probably their Medicare Advantage Organization's (MAO) contribution to the MA online provider directory.
CMS Finds MAOs Have Bad Info
After hearing beneficiary complaints, the Centers for Medicare & Medicaid Services (CMS) reviewed the online provider directory and found three problems:
The provider was not at the location listed
The phone number was incorrect
The provider wasn't accepting patients when the directory said they were
How bad is the misinformation? Pretty bad. CMS found 52 percent of listings had at least one inaccuracy.
CMS' most recent report looked at the accuracy of 108 providers and their information in the online directories of 64 MAOs, for a total of 6,841 providers in 14,869 locations. Inaccuracies that provided barriers to access to care were found in 46 percent of all locations.
CMS determined the percent of locations with inaccuracies for each MAO directory, and they ranged from 11.2 to 97.82 percent. And that's only the beginning; the average MAO inaccuracy rate by location was 48 percent. The majority of MAOs had 30 to 6o percent in accurate locations.
MAOs Have Wrong Info About Providers
CMS' method asked these questions.
Does the provider see patients at this location?
Does the provider accept the MA-PD plan at this location?
Does the provider accept (or not accept) new patients who have this MA-PD plan? (The provider directory is considered accurate if it correctly indicates if the provider is or is not accepting new patients)
Is the provider a (PCP, cardiologist, oncologist, or ophthalmologist)?
Is the address correct?
Is the telephone number correct?
(Usually confirmed by dialing the phone number)
Is the provider's name correct?
Is the practice name correct?
And here is what they found:
Table 4: Deficiency Types by Occurrence
Deficiency Type
Number of Deficiencies Identified
Percentage Of Total Deficiencies (Number of
Deficiencies Identified Divided by the Total of 5,352 Deficiencies Found)
Provider should not be listed in the directory at this location
3,346
41.05%
Provider should not be listed at any of the directory-indicated locations
1,582
19.41%
Provider should not be listed in the directory as treating patients for this specialty
1
0.01%
Phone number needs to be updated
1,543
18.93%
Address needs to be updated
507
6.22%
Provider is NOT accepting new patients
342
4.20%
Address (suite number) needs to be updated
351
4.31%
Provide IS accepting new patients
389
4.77%
Provider name needs to be updated
18
0.22%
Specialty needs to be updated
73
0.90%
Total
8,152
100%
Note: Some locations had more than one deficiency; therefore, the total number of deficiencies is greater than total number of locations with deficiencies.
CMS reports it found that found that providers were not located at about 33%, of the reviewed locations listed in the provider directories. This finding means that if a member were to look up a provider's location in an MAO directory, they would be unable to make an appointment with that provider because the provider did not work at that location or because the provider did not accept the plan at that location. In 1,582 of these cases, the provider associated with these locations did not work at or did not accept the plan at any of the locations identified in the online directory.
What's Causing MAOs to Miss the Mark?
CMS has determined several causes for the problem. One problem is that group practices provide data at the group level rather than the provider level. The group will list a provider at a location when the provider actually sees few patients there. This inflates the number of provider locations.
MAOs aren't auditing and testing the accuracy of their provider directories. CMS said MAOs put too much faith in credentialing services nad vendor support, making the directories unreliable.
Finally, CMS said that their survey calls to providers revealed the directories have been inaccurate for a long period of time, including cases where providers had long been retired or dead.
CMS has alerted MAOs of their findings and are planning a third review. But they hold both MAOs and provider responsible to assure data is accurate. If your practice, group, or facility is accepts MA patients, you should contact your MAOs to assure you are being represented accurately.
Latest posts by Brad Ericson
(see all)