340B Cut May Not Hurt as Much as Feared
By Brad Ericson
In Billing
January 31, 2018
Comments Off

on 340B Cut May Not Hurt as Much as Feared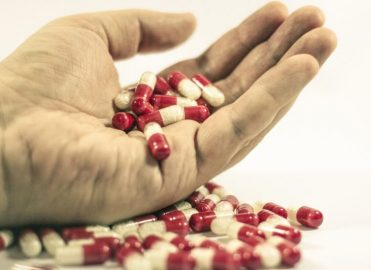 A program implemented January 1 to cut 340B drug payment programs may not hurt as much as hospitals' feared thanks to Medicare Part B payment increases, according to a study by Avalere Health, which says the increases will offset their costs.
Created in 1992 to help designated hospitals and covered entities provide outpatient drugs more affordably, 340B required drug manufactures to cut prices. Signed into law by President George HW Bush, it allowed entities to "stretch scarce federal resources as far as possible, reaching more eligible patients and providing more comprehensive services." However, the Centers for Medicare &  Medicaid Services (CMS) cut the discounts of what proved to be a controversial program believe to be exploited by hospitals.
Rural hospitals, which received a significant amount of the discounts, panicked. And many feared the demise of hospitals already dependent on federal assistance like 340B.
How 340B Cuts will be Offset
Avalere Health's study indicates 85 percent of hospitals will see a net increase in their overall Medicare Part B reimbursement as a result of this year's Outpatient Prospective Payment System (OPPS) changes. The health firm calculates that, overall, hospitals will an average 1.5 percent increase in Part B payments. Rural hospitals will see a 2.7 percent increase while urban hospitals will see a 1.4 percent boost.
Affected hospitals  saw a reduction of +4.3% assistance to -27.3 percent, or $1.6 billion. But Avalare said its analysis "found that among the 15% of all hospitals that will experience a net payment reduction, the majority (76%) will see cuts less than 5% of their overall outpatient reimbursement. The research also found that more than half (55%) of total disproportionate share hospitals (DSH) — i.e., hospitals that serve a disproportionate number of low-income patients—will see payment increases more than offsetting the 340B drug reimbursement cuts."
All but eight states – Alaska, Arizona, Idaho, Kentucky, Tennessee, Louisiana, Georgia, and Connecticut – will see a boost in Part B payments.
340B Suit Dismissed
This report may be good news for the hospital industry, whose suit to stop the cuts was dismissed by a judge at the beginning of January. But it isn't enough for the American Hospital Association to vow to work with lawmakers to reverse the 340B cuts.
Latest posts by Brad Ericson
(see all)