Payments for Use of X-ray Equipment Further Reduced
In Billing
February 2, 2018
Comments Off

on Payments for Use of X-ray Equipment Further Reduced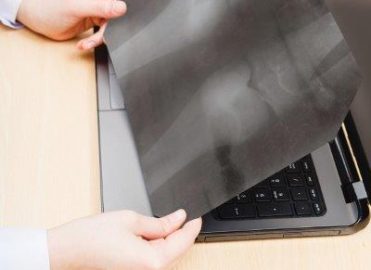 Payment for outdated X-ray technology is reduced more each year. For 2018, the Centers for Medicare & Medicaid Services (CMS) is targeting computed radiography.
New Modifier Applies Reduction
Medicare Physician Fee Schedule (MPFS) and Outpatient Prospective Payment System (OPPS) payments for the technical component (TC) of X-ray services taken using computed radiography technology (cassette-based imaging which utilizes an imaging plate) will be reduced by 7 percent from Jan. 1, 2018, through Dec. 31, 2022. Beginning Jan. 1, 2023, the payment reduction goes up to 10 percent.
Claims for computed radiography services that are furnished for X-rays must include newly-created modifier FY Computed radiography services furnished.
History Repeating Itself
Last year, CMS created modifier FX X-ray taken using film. Beginning Jan. 1, 2017, claims paid under the MPFS for X-rays using film must include modifier FX, which applies a 20 percent payment reduction to the TC.
Medicare administrative contractors (MAC) will compare the OPPS facility and non-facility payment fields to the MPFS facility and non-facility amounts and use the lower amount to apply the reduction.
For claims billed with both modifiers FX and FY, Medicare administrative contractors will apply both reductions, if applicable. The modifier FY reduction will be applied after the modifier FX reduction.
Reductions may not be recouped from the Medicare patient.
Reduction Doesn't Apply to Packaged Services
No reduction is made when these services are packaged in the payment of another item or service under the OPPS because no separate payment is made.
---
Sources:
Latest posts by Renee Dustman
(see all)