Make Your Chapter's Mentorship Program a Hit
February 2, 2018
Comments Off

on Make Your Chapter's Mentorship Program a Hit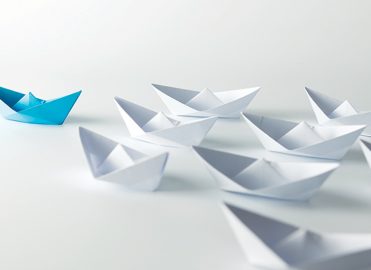 If your chapter struggles with implementing a mentorship program, give it appeal and make it a success.
Over the years, I've watched chapters (including my own) struggle to launch a successful mentorship program. The last time my chapter attempted to pair mentors and mentees, we received over 70 mentee applications and — wait for it — three mentor applications. This boggled my mind because I know many seasoned members who are very willing to help guide new coders. I asked questions and learned that many members were reluctant to formalize their role as a mentor; most feared they wouldn't have the time required. I reflected on conversations with my colleagues and my own mentor/mentee experiences and came up with the following recommendations.
Define "Mentorship"
One of the frustrations voiced by seasoned members was that many mentees didn't understand the role of a mentor and thought this person was either: (A) there to find them a job, or (B) their personal Google for all things coding and billing related. To overcome this misconception, define what a "mentor" is with your mentees.
Merriam-Webster defines a mentor as "a trusted counselor or guide." A mentor merely provides advice and guidance based on experience. It's up to the mentee to do their own work. Both parties must understand and agree to these terms to ensure a successful mentorship.
I had an amazing mentor early on in my career. Although I never referred to this person as my mentor at that time, nor did I formalize mentorship, this person challenged me by:
Encouraging me to think through things thoroughly;
Questioning many of my initial conclusions; and
Pushing me to ask questions and keep learning.
Establish Boundaries
Sometimes mentees expect instant gratification and do not respect all the other commitments a mentor may have. I know of one mentor who frequently traveled cross country for work. Her mentee would leave her as many as 20 messages while she was in flight, expressing frustration that her first message had not been answered. The mentor reminded her mentee of their first conversation, which included a discussion about her schedule and how often she travels, along with a request that she be given 12-24 hours to respond to all messages. The mentee apologized, but then did the same thing the following week. The mentor quickly changed the way they communicated to reinforce boundaries.
Boundaries are essential to set expectations for all parties involved. If you are involved in a formalized mentor/mentee relationship, be sure to agree upon these basic principles:
Goals – What you are hoping to accomplish? What type of advice/guidance is being sought?
Schedules – When is a good time for your discussions? What other obligatory commitments do you both have that will affect your mentoring time?
Outside influences – Do you have family, friends, and other social commitments? Are you involved in other organizations (e.g., local chapter, church) that require your time? Mutual respect is a must.
Communication structure – Will you meet in person? Will you communicate via email? How frequently will you meet or communicate? Will the mentee compile their questions ahead of time and meet with or email the mentor once a week? Come to an agreement and abide by it.
Expectations – Is the mentee expected to research questions they have prior to meeting with the mentor (highly recommended)? If the mentee leaves a message for the mentor, what's an acceptable amount of time for the mentor to respond before the mentee follows up?
Consider Group Mentorship
Some groups have implemented what I call group mentorship, where a few seasoned individuals agree to provide guidance and counsel to a small group of members. These are usually specialty- or goal-based groups. If this is something you are considering, have the same discussion with mentees about boundaries. Mentors should also establish clear boundaries and expectations with each other to ensure the workload is divided equally. Communication is essential in this type of arrangement.
Make a Lasting Impression
A mentorship can enhance the careers of both the mentor and mentee in ways you couldn't imagine — it has mine! I encourage you to seek out a mentor at any point in your career; and as you gain skills and experience, do a good turn and be a mentor.
Editor's Note: AAPC has launched a member Mentorship Program. Engage with a mentor or mentee today!
Latest posts by Chandra Stephenson
(see all)