Take Meeting Notes People Want to Read
By Lori Cox
February 2, 2018
Comments Off

on Take Meeting Notes People Want to Read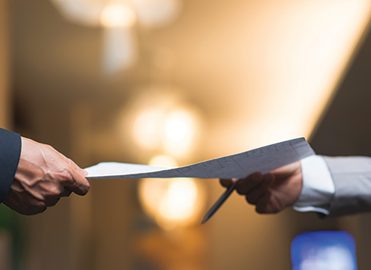 Record the actions and tasks of your organization with clarity and confidence.
You attend a meeting at which you are given a task to complete, but after hundreds of phone calls, emails, and more meetings, you forget what you were asked to do. If only there were meeting minutes you could reference.
Maybe meeting minutes were taken, but you either didn't receive them, or the notes are too detailed or not detailed enough. You don't have time to go through pages and more pages of notes — you have work to do!
In healthcare, the Golden Rule not documented, not done applies to meeting minutes, as well. It's just as important for minute-takers to document key elements of business meetings as it is for providers to document key elements of patient encounters.
The Meaning of Minutes
The word "minutes" does not come from the reference of clock time, but rather the Latin "minuta," meaning "small." The Latin phrase "minuta scriptura" means "small writing." It's believed taking minutes began in the early 18th century to condense lengthy speeches for quick reference.
Today, minutes are taken to record decisions and actions made during meetings within a company, healthcare organization, local chapter, advisory board, etc. These minutes are considered legal documents by auditors, the Internal Revenue Service, and judicial courts.
Well-taken meeting minutes help drive action plans for leadership and employees. They also serve as an indisputable reference, especially to team members who weren't able to attend a meeting (or attended, but forgot what was discussed).
Recording and Disseminating Minutes
Minutes should be taken by someone who is participating in the meeting and able to listen and understand the topics. Minutes should not be taken by someone who is actively running the meeting, such as the president — that person has enough to do. Shortly after the meeting, everyone concerned should receive a copy of the minutes to review.
This is accomplished quickly and easily when minutes are already digital. Although old fashioned pen and paper is still a favorite among many, transcribing scribbles to an electronic source can be time-consuming. Using an electronic device also allows you to audio record meetings, which you can later use to ensure the accuracy of your typed notes. There is also software that can transcribe the audio to text for you! Just be sure you have permission to record the meetings; and take minutes on paper or an electronic device, as well, in case the recording is not clear or is destroyed.
Whatever you do, do not put the minutes aside to type later. We don't like it when providers take more than a few days to complete their documentation because we know they cannot possibly remember what transpired during that visit after more than a day or so. Neither can you, so get those minutes transcribed within 24 hours, or sooner if tasks were assigned that need to completed right away.
Taking Minutes
First-timers often want to record each word, which is not usually necessary (unless you're in the Oval Office). It's important to document decisions, motions, and assignments, including the people who agreed or disagreed.
Here is a list of the most common notations:
Company name
Committee/Meeting name
Date
Attendee list
Start time and who is called to order
Old business:
Motions or tasks brought forward from last meeting
Completed items that can be removed from minutes
Approve minutes from last meeting
Treasurer's report
New business:
New action items
Nominations/Elections
Time meeting adjourned
Name of person taking minutes
During the meeting, don't be afraid to ask someone to repeat what they said, especially if side conversations get started and you can't follow who is saying what (another reason to record meetings). Avoid noting snide remarks and discussions that aren't relevant, however.
Correcting Minutes
If a discrepancy is found in the minutes, depending on the importance of the meeting or error, note the correction much like you would change a note in a medical chart. If the error is a significant change, strikethrough the information on the original minutes and retype. If using software, such as Word, a comment can be inserted as to why the change was made. If the error was a simple typo, there is usually no need to note the error and correction. Be sure to print/save the new version and place it in the official file.
Storing Minutes
How and where you store meeting minutes depends on your company's policy. One option is to print the minutes and keep them in a binder. Another option is to store them electronically on a hard drive shared with the appropriate people. For AAPC local chapter meetings, electronic minutes should be uploaded to the AAPC website.
Why You Should Offer to Take Minutes
Anytime you can add a skill to your resume, do it! If you lack confidence, ask the person taking the minutes at the next meeting you attend if you can take your own, and then compare notes afterward. If you do well, you may have discovered a new skill you never knew you had! If nothing else, you may become a better listener.
---
www.todayifoundout.com/index.php/2012/11/why-meeting-notes-are-called-minutes/
www.allbusiness.com/five-reasons-why-meeting-minutes-are-important-4113272-1.html
First-timers often want to record each word, which is not usually necessary (unless you're in the Oval Office).