Get the Most from Your CEUs
February 2, 2018
Comments Off

on Get the Most from Your CEUs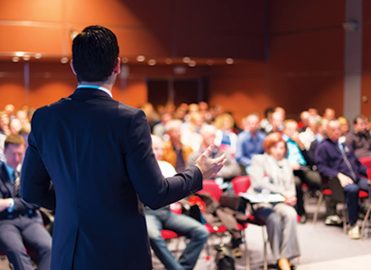 They are the educational boost you need to master the craft of proper coding.
Healthcare business professionals work hard to earn credentials, which demonstrate knowledge and garner respect. But nothing about healthcare stays the same for very long; and keeping pace is essential to upholding the high standard the industry has come to expect from AAPC's credentialed members. This is where continuing education units (CEUs) come in.
Typically, one CEU is equivalent to one hour of education. To maintain a CPC® credential requires 36 CEUs per renewal period (two years). Rather than simply meeting the minimum requirement, in whatever way you can, do better to make the most of your education opportunities.
Education Leads to Mastery
Take the opportunity to strengthen your "weak areas" as you strive to earn CEUs. If your area of weakness is medical terminology, for example, enroll in a class that covers that specific subject and offers AAPC-approved CEUs.
Being a new coder can be overwhelming when faced with complex coding scenarios at work. Your best line of defense is to learn all you can. Work on the areas you know the least about. For example, prior to being certified as a coder, I worked in billing and management, and I felt I needed to learn more about modifiers. As I became more seasoned in that area, I changed my focus to National Correct Coding Initiative (NCCI) edits. I learned that the NCCI manual is something every coder should read at least once, and then annually, thereafter.
As you work on your weak areas, remember to pay attention to annual code changes and NCCI version updates.
CEUs Can Get You Involved
Beyond education, CEUs provide a way for you to grow within AAPC. For example, get involved in your local chapter (often, chapters offer education that qualifies for CEUs); write an article for this magazine or the AAPC website (articles published in Healthcare Business Monthly or on the AAPC Knowledge Center blog are eligible for CEUs).
It's up to you to grow and show your merit as an AAPC coder. Take the challenge to make the most of your CEUs!
---
Erica Marie Marshall, CPC, CPRC, CENTC, has more than 22 years' experience in healthcare, including clinical and management experience. She is a clinical coder 3 in plastics and vascular, and lead coder position of otolaryngology, at the University of Florida. Marshall's passion is in research and education. She is a member of the Ocala, Fla., local chapter.
Latest posts by Guest Contributor
(see all)