Break the Cycle of Poor Physician Documentation
February 2, 2018
Comments Off

on Break the Cycle of Poor Physician Documentation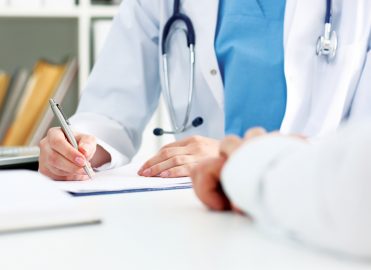 Their revenue and reputation are on the line.
It has become clear that physicians are caught in a cycle of poor documentation because that is what they are taught by their peers. Coding professionals have an opportunity to bring it to an end by promoting and teaching a culture of proper medical record-keeping, which accurately captures the patient encounter with correct codes.
Example 1: I received a call from a family practice physician in charge of the residency program at a local hospital. He wanted to know if I would come to the hospital to speak with his residents about documentation, coding, and administrative issues.
Example 2: I recently met with the medical director of a large provider network. The network is changing electronic health record (EHR) systems, and the new EHR does not have a code recommendation module built into it for evaluation and management (E/M) services, as their current system does. Although they have seen issues with over-coding services by the module recommendation, and have worked to educate their providers to recognize over-coding, they realize that the physicians do not understand how to approach E/M coding without an electronic tool to guide them.
Example 3:  I attended a local chapter meeting for a presentation given by an orthopedic trauma surgeon. As part of his presentation on ankle fractures, we spent a lot of time focusing on his documentation. Many attendees were interested in learning how to improve communication with orthopedic trauma surgeons regarding documentation and diagnosis issues.
Three Tips for Documentation Improvement
The orthopedic surgeon speaking admitted:
No one teaches us documentation. In residency — actually internship — you do your best. That is until one of your senior physicians says 'I don't like how you documented this. Do it this way.' And he gives you what he knows to be appropriate documentation. It doesn't change until a coder points it out. And by then, you have been doing your documentation the same way for years. It becomes harder to break a bad habit at that point.
Our group brainstormed with the speaker on ways to break this cycle:
Start early. Surgeons are not taught how to write an operative note in medical school. For that matter, physicians are not taught appropriate documentation of a basic E/M code. They are taught to document a subjective, objective, assessment, and plan (SOAP) note, but not the basic mechanics of what a coder needs to adequately bill services. There needs to be an early intervention put in place — if not in school, then in the work place — to teach doctors how to document.
Approach physicians in a group, when possible, to avoid confrontation. Ask to present during grand rounds, departmental meetings, or (in smaller offices) staff meetings. Use this time to review:
Common documentation issues
Specific documentation requirements for specific procedures
Ideas that would help the coder. For example, in orthopedics have a specific spot in the procedure header for the type of implant used, if any.
Examples of good documentation.
Develop a standard template for documentation. In orthopedics, coders always need to know the date of injury, the mechanism of injury, and implant details. Many coders must ask the physicians for this information every time, or go searching through the outpatient record. With a template that included this information, the physician would include this and save the coder time.
Show Them the Money
Many physicians focus solely on procedures and procedure documentation. They are shocked when we express a need for accurate and complete diagnosis codes. The physicians only see reimbursement based on the CPT® code and its relative value unit (RVU); they do not see the importance of ICD-10 coding specificity.
For example, I recently worked with a physician to obtain more accurate diagnoses on his patients' chronic conditions. I explained the need to report all chronic conditions to Medicare and Part C, annually, using hierarchical condition category codes (HCC), and the importance of doing so. His response was, "I hear what you are saying. But I do not see the impact of that in my payments, so why do I really need to waste my time? I see the impact of correctly documenting my services because I am paid based on the RVU and the CPT® code, but what do I get for the diagnosis?"
We need to explain to physicians about the shift away from the RVU-/CPT®-driven module of reimbursement. Although this is not a popular idea with physicians, it is the wave of the future. If we push providers to give us information on the acuity of the patient condition, they need to understand how this will affect them. Quality improvement is based on diagnosis information. Physician performance is made publicly available so patients can see who is a "good" provider.
This change in provider education does not happen overnight. This mentality has been created over many years. But we need to start somewhere to get providers to work with us, rather than against us, to ensure they are paid appropriately, as well as portraying the patient's encounter correctly.
---
Melissa Kirshner, CPC, CRC, CPC-I, AAPC Fellow, is executive director of a physician organization in Southeast Michigan. She has more than 30 years of healthcare experience in billing, coding, compliance, education, and software development. As a certified PMCC instructor, Kirshner teaches billing and coding classes to prepare students for the Certified Professional Coder (CPC®) exam. She is a founding member of the Novi, Mich., local chapter, and serves as president.
Latest posts by Guest Contributor
(see all)
No Responses to "Break the Cycle of Poor Physician Documentation"