Industry Group Predicts Expansion for Telehealth, ACOs
By Brad Ericson
February 2, 2018
Comments Off

on Industry Group Predicts Expansion for Telehealth, ACOs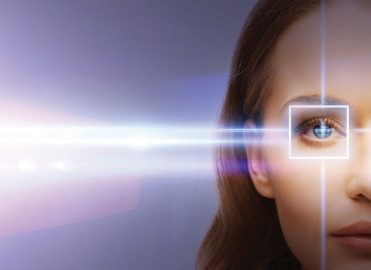 As employers predict average benefit costs to surpass $14,000 per employee, or a 5% increase, a study by the National Business Group on Health (NBGH) predicts growth in cost-saving access for employees and their families using telehealth, ACOs, and other means.
Changes for Telehealth, ACOs, and More
NBGH's survey indicates employers are looking forward to trimming the cost by embracing growing movements in healthcare. Some take advantage of technology while other methods advance quality management. According to the NBGH's press release:
Telehealth utilization surging:  Virtually all employers (96%) will make telehealth services available in states where it is allowed next year. More than half (56%) plan to offer telehealth for behavioral health services, more than double the percentage this year. Telehealth utilization is on the rise, with nearly 20% of employers experiencing employee utilization rates of 8% or higher.
Accountable Care Organizations (ACOs) could double by 2020: Twenty-one percent of employers plan to promote ACOs in 2018 but that number could double by 2020 as another 26% are considering offering them. Employers are slightly more confident about the ability of ACOs to improve health care quality beyond what the system does today, compared to reducing costs.
More employers opening health centers: More than half of employers (54%) will offer onsite or near site health centers in 2018 and that number could increase to nearly two-thirds by 2020.  These centers have a positive impact on business performance metrics, because they often result in decreased absenteeism and improved presenteeism.
Centers of Excellence (COEs) embracing bundled payment arrangements: Almost nine in ten employers (88%) expect to use COEs in 2018 for certain procedures such as transplants or orthopedic surgery. Bundled payments or other types of alternative payment arrangements will be used by 21-48% of COEs contracts, depending on the medical procedure or condition.
Growing interest in value-based benefit design.  Nearly 40% of employers have incorporated some type of value-based benefit design in which employees receive reduced cost sharing or premium reductions when they take steps to manage chronic conditions or obtain higher-quality or more efficient care. There has been some increase in the use of value-based benefit design to steer employees toward telehealth (18% in 2018 vs. 16% in 2017).
The organization also said  66% of companies will offer medical decision support and second opinion services, an increase of 47% from 2017. The number of companies offering high-touch concierge services will jump from 28% this year to 36% in 2018.
Latest posts by Brad Ericson
(see all)