Two Steps to Reducing Lost Revenue
February 2, 2018
Comments Off

on Two Steps to Reducing Lost Revenue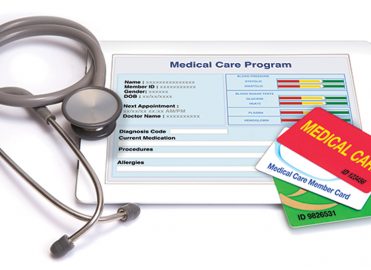 Insurance verification and precertification play a big part in payment.
Insurance verification and precertification play a major role in a practice or hospital's revenue cycle management. Without these two fundamental steps, there is a high chance you'll miss covered charges, eligibility, and patient liability. Each of these can negatively affect a provider's accounts receivable or audit score.
Check Coverage and Verify Eligibility
Review all covered charges. Depending on the contract between the insurance company and the provider, some procedures require prior authorization. Other insurance plans, including government payers, require prior notification for procedures ranging from hospital admissions to surgery.
Failure to obtain precertification for the admission or procedure will result in claims denial. Chances of recovery for those claims are slim, as most carriers have a limited window to appeal charges. It's much better to confirm the procedure is covered before the patient arrives.
A patient's insurance can change, or a patient can lose insurance coverage, making it vital to confirm their correct insurance is on file. This can be handled at patient registration simply by asking for a copy of the insurance card. Insurance companies often have an online provider portal for coverage verification, and electronic health systems also are adding verification as a built-in feature. Five to six minutes spent at intake will increase the chances of your claim being processed and payment received.
Demographics should fall under patient eligibility. If you do not have the correct date of birth on file, the carrier will not release coverage details. Claims can be denied for an incorrect date of birth or patient name. Incorrect demographics can compromise patient privacy, and throw risk adjustment audits for a loop. Demographics play a component in determining payment adjustments.
Know the Patient's Payment Responsibility
Consider patient liability. For many, informing patients of their contractual obligation can be the bane of the practice. Regardless of why there is patient liability (e.g., patient not meeting deductible or out-of-pocket expenses for the year, or co-pay for the year), when the claim is submitted to the insurance company the patient amount is deducted from the allowed amount. Insurance verification allows for this amount to be known before the visit, or during the visit for hospital settings. With the verification done, a detailed explanation can be given to the patient (e.g., "According to your insurance, you have a $10,000 deductible. As of today, you have met $3,500."), and arrangements can be made.
Even if the patient requires a bill after the claim is processed, the account can be notated and appropriate steps can be taken. Knowing a patient's liability can reduce the workload of your accounts receivable team, and can increase your reimbursement by (conservatively) 5 percent, per year.
---
Joshua Caillouet, CPC, CASCC, AAPC Professional, started his career in the business of healthcare performing insurance verification for a five-practice nephrology office. He now works as a senior lead associate for Hexaware Technologies. Caillouet uses his experience to educate providers and reduce outstanding payments for major hospital chains. He is a member of the Atlanta Perimeter, Ga., local chapter.
Latest posts by Guest Contributor
(see all)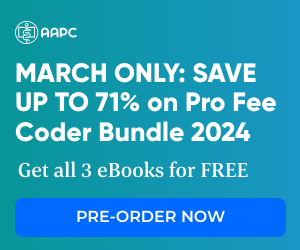 No Responses to "Two Steps to Reducing Lost Revenue"