Looking for a Job?
February 2, 2018
Comments Off

on Looking for a Job?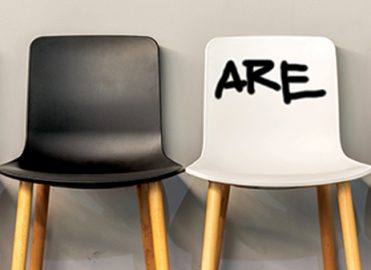 AAPC offers resources to get your foot in the door.
With the U.S. Bureau of Labor Statistics expecting our industry to grow roughly 22 percent through the next four years, now seems like the perfect time to take classes, get certified, and land the position you have been dreaming about. AAPC offers several tools and resources to simplify the search.
Go Online
First, check out AAPC's Job Board, www.aapc.com/jobs, which can be found on AAPC's website by hovering your pointer over Resources from the top menu, then clicking on "Medical Coding Jobs" on the right side, underneath Career Enhancement.
From here you can search job postings by a keyword or phrase, filter by distance from your location, and sort by the posting relevance to the keyword/phrase or by the job's posted date. Click "Apply" on any listing to bring up more information on that specific opportunity, including how to contact or apply for the open position.
Job listings placed through AAPC directly are flagged and given priority in the search results. Employers can purchase job listings on this page for 14-, 30-, 60-, or 90-day increments by clicking on the "Post" link under the left navigation.
Go Offline
Many job seekers conduct their entire job search via digital channels. It's fantastic to have so much information readily available and the ability to contact so many employers quickly and easily, but it can also be a crutch that affects your people skills. Even in the era of LinkedIn, much of networking remains a face-to-face process — all those LinkedIn connections you have to people you've never seen in person hold little value.
Local chapter meetings are probably AAPC's most underrated resource, especially when considering the vast networking possibilities they offer. Go to your local chapter for the continuing education units (CEUs); stay for the networking. With roughly 500 local chapters, most of them holding meetings once a month, there are a lot of opportunities to gather with professionals in your area.
Here are a few tips for making the most out of a local chapter meeting:
Contact your local chapter officers at least a week before the meeting, mention what kinds of jobs you're looking for, and ask if they could introduce you to anyone before or after the meeting who might be good to network with. Ask if the officers have any other job-seeking advice.
Arrive at least 15 minutes early for the meeting, dressed professionally, and volunteer to help set up, if needed. Be prepared to take notes. Somebody at the meeting might be hiring, and this could be their first impression of you.
Sit next to someone you don't know and introduce yourself. Ask them about their career path. See them as a mentor, and look for what you can learn from them.
Additional Resources
For a more comprehensive list of AAPC's job search tools and resources, along with resume and interview advice from the experts, visit www.aapc.com/JobTips, which you can find on AAPC's website by hovering your pointer over Resources and then clicking on "Tips for Job Seekers" on the right side, underneath Career Enhancement.
Props to Our Customer Service Representatives
We appreciate feedback from members about their experiences with AAPC's customer service; we especially love receiving props! Here's what a couple of members said recently about their customer service experiences regarding member benefits and website navigation:
"It was easy and quick to navigate through; I did not have a long wait time before Stacey was on the system and she was able to answer my question with a quick and fast response."
In this digital age, many individuals prefer an online chat to a phone call with a customer service representative, especially knowing that online chats can often be answered faster. We're happy to accommodate whatever your preference is.
"Wendy really went the extra mile with finding me a copy of a [receipt]. All I could give Wendy was the transaction date and the amount. I hope AAPC realizes that it is people like Wendy who are assisting customers on a daily basis, which helps to make AAPC stand out from the rest."
Our team members are very dedicated and focused on helping members. It's important to us to keep our customer service team in-house and empower them to solve problems. We have high expectations of them (e.g., knowing all the information across thousands of web pages; staying current on all our promotions; and understanding how to navigate our diverse customer management systems), so your patience is appreciated when an issue takes a little bit to resolve or track down an answer.
To nominate an AAPC employee for excellent service you received, send an email to thanks@aapc.com.
Latest posts by Dave Blackmer, MSC
(see all)
AAPC's annual salary survey gives a good understanding of the earning potential within the medical coding profession.
See what actually is going on in the healthcare business job market.