Help Combat the Opioid Crisis by Following Guidelines and State Rules
By Lee Williams
February 2, 2018
Comments Off

on Help Combat the Opioid Crisis by Following Guidelines and State Rules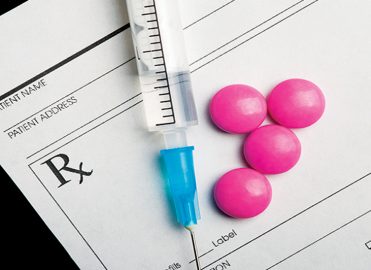 Accurate coding and better documentation can help raise red flags when patient abuse is present.
The U.S. Department of Health and Human Services (HHS) reports that drug overdose deaths are the leading cause of injury death in the United States; and each year, drug abuse causes millions of serious illnesses or injuries across America. Commonly abused opioids include: fentanyl, hydromorphone, hydrocodone, morphine, oxycodone, and methadone.
There are many clinical reasons for a provider to prescribe opioids as part of a patient's treatment plan: for example, for patients with chronic illnesses such as cancer, severe arthritis, or sickle cell pain crisis. Patients who experience acute pain from traumatic injuries (e.g., fractures) or post-operative pain are routinely prescribed opioids.
Unfortunately, long-term use of opioids for chronic pain can lead to abuse. Proper steps must be taken to ensure patients are properly educated on the risks and benefits of opioids and the potential for addiction. It's essential for your practice or organization to have clear guidelines for prescribing and dispensing opioids in addition to a written policy compliant with state and federal laws.
Opioid-related Hospital Stays on the Rise
A recent study by Healthcare Cost and Utilization Project revealed the rate of opioid-related inpatient stays increased by 64.1 percent from 2005-2014, and emergency department visits rose by 99.4 percent. The state of Georgia had the greatest rate of increase between 2009-2014, at 99.8 percent; followed by North Carolina, Oregon, Washington, and South Dakota.
Responses to the Opioid Epidemic
State legislatures are evaluating limits for opioid prescriptions, with mandates for a maximum number of days (e.g., three- to seven-day limits) for a first prescription. Some states also have introduced a maximum on morphine milligram equivalents (MME), per day (e.g., < 20 MME/per day). Most physicians will agree, however, that it's vital to have a patient-specific approach to each case. A one-size-fits-all approach may negatively affect patients with legitimate pain.
The Prescription Drug Monitoring Program (PDMP) was developed to promote public health by detecting misuse and abuse of controlled substances. The Drug Enforcement Administration (DEA) reports 49 states have operational PDMPs, or are in the process of establishing one. A PDMP allows statewide electronic access to a database that houses all controlled substances prescription history for individual patients. Providers and pharmacies are obligated to enroll into the program using their DEA number, in accordance with their state laws. Once enrolled, providers may identify delegates to review the database on their behalf, in accordance with their state laws. The objective is to limit the number of controlled medication prescriptions obtained from a single patient.
State information can be found by accessing the National Alliance for Model State Drug Laws (www.namsdl.org/prescription-monitoring-programs.cfm). In addition to enrollment, check the database (and document) when issuing an initial prescription, before dispensing the prescription, and every 90 days thereafter for each drug. Providers are also responsible for counseling their patients on proper medication use and disposal, and potential risks for not following protocol.
There are exceptions to checking the database, which may include:
Prescriptions for no more than a three-day supply
Medications administered to a patient during an inpatient stay
Terminally ill patients in outpatient hospice
Patients being treated for cancer
Prescriptions for no more than a 10-day supply for patients who have had outpatient surgery
The above exceptions may vary by state, or have additional stipulations. Check the PDMP for your state to review state-specific laws.
Unused Opioids Are a Problem
Patients who stockpile opioids may enable unintentional illegal exposure of medications to others. One strategy to ease opioid abuse is to dispose of unused opioids properly after treatment or hospitalization. Medication take-back programs are nationally established and sponsored by the DEA or pharmacy organizations to promote safe storage and disposal techniques. The U.S. health and legal systems must work together to prevent opioids from getting into the hands of people who were not prescribed this medication.
ICD-10 Responds
Additional diagnosis codes were added with the 2018 ICD-10-CM updates to include the code F11.11 Opioid abuse, in remission. There also are codes available to identify psychotic and other behavioral or medical conditions associated with opioid use (e.g., F11.151 Opioid abuse with opioid-induced psychotic disorder with hallucinations). Coding should distinguish between use, abuse, and dependence, according to the physician's documentation.
Chapter 5 of the 2018 ICD-10-CM Official Guidelines for Coding and Reporting tells us:
When the provider documentation refers to use, abuse and dependence of the same substance (e.g. alcohol, opioid, cannabis, etc.), only one code should be assigned to identify the pattern of use based on the following hierarchy:

If both use and abuse are documented, assign only the code for abuse.
If both abuse and dependence are documented, assign only the code for dependence.
If use, abuse, and dependence are all documented, assign only the code for dependence.
If both use and dependence are documented, assign only the code for dependence.
If provider documentation is not detailed enough to support proper code assignment, ask for missing pertinent information. To accurately track these injuries and to collect meaningful data leading to increased and efficient opioid management, proper provider documentation is key. Educate providers not to define "use" and "abuse" interchangeably, and not to document "use" or "abuse" when a patient is truly dependent on a drug.
---
Resources
U.S. Department of Justice. Drug Enforcement Administration Diversion Control Division.
www.deadiversion.usdoj.gov/faq/rx_monitor.htm#1
DEA, Drug Scheduling:  www.dea.gov/druginfo/ds.shtml
Healthcare Cost and Utilization Project. Opioid-related Inpatient Stays and Emergency Department Visits by State, 2009-2014: www.hcup-us.ahrq.gov/reports/statbriefs/sb219-Opioid-Hospital-Stays-ED-Visits-by-State.jsp
Georgia PDMP:
https://gdna.georgia.gov/georgia-prescription-drug-monitoring-program-ga-pdmp
World Health Organization, Management of Substance Abuse Team.
Community Management of Opioid Overdose. Published 2014:  http://www.who.int/substance_abuse/publications/management_opioid_overdose/en/
The American Medical Association Task Force to Reduce Prescription Opioid Abuse:
www.ama-assn.org/delivering-care/prescription-drug-misuse-overdose-death and www.end-opioid-epidemic.org/
American Pharmacists Association Policy Manual: http://pharmacist.com/policy-manual
Opioid Abuse in the U.S. and HHS Actions to Address Opioid-drug Related
Overdoses and Deaths. HHS: Office of the Assistant Secretary for Planning and Evaluation: https://aspe.hhs.gov/basic-report/opioid-abuse-us-and-hhs-actions-address-opioid-drug-related-overdoses-and-deaths
2018 ICD-10-CM Official Guidelines for Coding and Reporting
co-written by:
Kim Julien Rogers, BS, Pharm.D, BCGP, is a clinical pharmacist providing medication management therapy and clinical initiatives to optimize drug therapy in the elderly. She participated as part of a multi-disciplinary team on a drug information consult service with United Healthcare. Rogers is a board-certified geriatric pharmacist licensed in the state of Florida and is a member of the Florida Society of Health-System Pharmacists. She also serves as a user experience design advisor for UpToDate drug database.
Latest posts by Lee Williams
(see all)