2018 OPPS Payments Reflect More Data Refinements
In CMS
February 2, 2018
Comments Off

on 2018 OPPS Payments Reflect More Data Refinements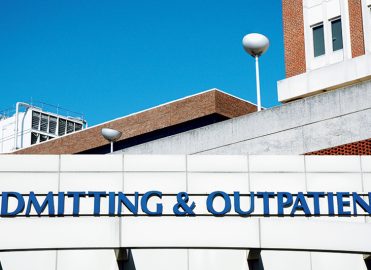 Expanded packaging, off-campus provider-based department changes, and 340B are at the top of the list.
Using Hospital Outpatient Prospective Payment System (OPPS) methodology, the Centers for Medicare & Medicaid Services (CMS) based 2018 OPPS payments on claims data submitted by hospital providers, resulting in an estimated 1.35 percent increase. Hospitals that fail to meet the hospital outpatient quality reporting (OQR) requirements will continue to incur a 2.0 percent payment reduction. Certain sole community hospitals and essential access community hospitals will continue to see rural adjustments. Let's look at what else CMS has in store for 2018.
Claims Data Affects APCs
Claims data continues to be the source of CMS' determinations for procedural grouping based on clinical characteristics and resource similarities. For 2018, no new comprehensive ambulatory payment classifications (C-APCs) were created; there are 62 C-APCs for 2018. Reimbursement continues to be an encounter-/claim-based payment structure. Status indicator J1, indicating hospital Part B primary services and complexity adjustment methodologies continue.
CMS reinforces in the 2018 final rule that providers must report all services furnished to a patient, regardless of whether a service warrants separate payment. Unless providers report all services, CMS will miss vital cost information in the claims data, which affects future payment. Do not make individual line payment the sole reason for reporting services on a claim: Report packaged items/services on the claim to reflect fully the patient's cost of care.
Eleven APCs were approved for violations of the two times rule, rather than restructuring those APCs (the APCs meet the long-standing criteria for making this exception).
New Technology APCs are expanded and refined based on claims data to ensure appropriate payments are made for new technology services. Six APCs are updated and two APCs are added.
Packaging Expansion Continues
Beginning Jan. 1, Level 1 and Level 2 drug administration services (APCs 5691 and 5692) are conditionally packaged. Until 2018, these services were separately paid and deemed as an "example of inconsistent application of the packaging policy" because of this. The claims data revealed these services are low cost services frequently reported with other separately paid services such as an emergency department visit. A review of payment differences between hospital outpatient departments (HOPD) and physician offices for similar services detected that, under the OPPS, two payments are made: one for the visit and one for the drug administration service. Physician offices are not eligible for the payment of a visit if drug administration services are provided. Conditional packaging of these services will provide more equitable payment between the two service sites.
Examples of services in these APCs are:
Intramuscular/subcutaneous injections (CPT® 96372 Therapeutic, prophylactic, or diagnostic injection (specify substance or drug); subcutaneous or intramuscular, 96401 Chemotherapy administration, subcutaneous or intramuscular; non-hormonal anti-neoplastic, 96402 Chemotherapy administration, subcutaneous or intramuscular; hormonal anti-neoplastic);
Application of on-body injector (96377 Application of on-body injector (includes cannula insertion) for timed subcutaneous injection); and
Immunization administration (90471 Immunization administration (includes percutaneous, intradermal, subcutaneous, or intramuscular injections); 1 vaccine (single or combination vaccine/toxoid), +90472 Immunization administration (includes percutaneous, intradermal, subcutaneous, or intramuscular injections); each additional vaccine (single or combination vaccine/toxoid) (List separately in addition to code for primary procedure)).
Preventive services — as well as the administration of influenza, pneumococcal, and hepatitis b vaccines — are excluded from the packaging policy. Level 3 and Level 4 drug administration services remain separately payable, but are on the list for further investigation for future packaging.
Table 8 in the final rule lists the drug administration services codes and their respective status indicator.
Radiology Modifier Requirements Change
Section 1833(t)(16)(F)(ii) of the Social Security Act, as amended by the Consolidated Appropriations Act of 2016, Section 502(b) of Division O, Title V, requires a phased-in payment reduction for imaging services that use computed radiography technology. For 2018-2022, a 7 percent payment reduction is required under the OPPS. Append new modifier FY X-ray taken using computed radiography technology/cassette-based imaging to the procedure code when reporting an imaging service that uses computed radiology technology.
Modifier CP was established for collecting data regarding planning and preparation services for delivery of stereotactic radiosurgery treatment when furnished within 30 days of the treatment. This data collection ended on Dec. 31, 2017, and use of this modifier was discontinued.
Outlier Fixed-dollar Threshold Updated
CMS annually updates the formula for calculating outlier payments. Consistent with prior years, 2018 outlier payments are triggered when costs for providing a service or procedure exceed both:
1.75 times the APC payment amount; and
APC payment plus the $4,150 fixed-dollar threshold (increased $325 from 2017).
340B Affects Drug Payments
Effective Jan. 1, there are no device categories eligible for pass-through payment. The codes that were eligible for 2017 expired at the end of the year and items that were submitted for pass-through payment consideration did not meet CMS' established criteria.
The packaging threshold for drugs, biologicals, and radiopharmaceuticals increases $10 to $120 for 2018.
Payment for all separately payable drugs, biologicals, and radiopharmaceuticals (with or without pass-through status) continues to be made at average sales price (ASP) plus 6 percent, unless the drug was purchased under the 340B program. The 340B program allows eligible participants to purchase certain outpatient drugs at a discount from drug manufacturers. Based on the estimated difference between the discounted purchase price and the Medicare reimbursement at ASP plus 6 percent, CMS believes that the Medicare program and beneficiaries are overpaying for these drugs. To correct this overpayment, CMS established modifier JG Drug or biological acquired with 340B drug pricing program discount. Append this modifier to the HCPCS Level II code for separately payable drugs (status indicator K Non pass-through drugs and biologicals, and blood and blood products) purchased under the 340B program. This is a mandatory modifier that will trigger a payment of ASP minus 22 percent. The savings under the OPPS is redistributed to non-drug services, resulting in increased rates for some services.
Drugs with pass-through status (status indicator G Additional payment for Drug/Biological pass-through) and vaccines are excluded from this payment reduction; however, based on the Frequently Asked Questions (FAQ) document issued by CMS in December 2017, modifier TB Drug or biological acquired with 340B drug pricing program discount, reported for informational purposes, must be appended to these items. This modifier allows for tracking and monitoring of drugs purchased under the 340B program; no payment reduction is triggered. The FAQs are considered "sub-regulatory guidance," which CMS noted would be issued.
To make reporting modifiers TB and JG easier, you may use them with all HCPCS Level II codes for packaged drugs (status indicator N No additional payment, payment included in line items with APCs for incidental service) with not effect to reimbursement.
Rural sole community hospitals, children's hospitals and PPS-exempt cancer hospitals are excluded from the payment reduction policy for 2018. These entities must report modifier TB for tracking and monitoring drugs purchased under the 340B program.
Maryland Waiver Hospitals and critical access hospitals are excluded from this policy as they are reimbursed based on actual cost; modifier TB is optional for reporting.
Inpatient-only Procedures Reassigned
Six procedures were removed from the inpatient-only list and one was added. All six procedures are assigned status indicator J1, paid through a comprehensive APC:
27447    Arthroplasty, knee, condyle and plateau; medial AND lateral compartments with or without patella resurfacing (total knee arthroplasty)
43282    Laparoscopy, surgical, repair of paraesophageal hernia, includes fundoplasty, when performed; with implantation of mesh
43772   Laparoscopy, surgical, gastric restrictive procedure; removal of adjustable gastric restrictive device component only
43773   removal and replacement of adjustable gastric restrictive device component only
43774    removal of adjustable gastric restrictive device and subcutaneous port components
55866   Laparoscopy, surgical prostatectomy, retropubic radical, including nerve sparing, includes robotic assistance, when performed
The added code is assigned status indicator C Inpatient only procedure not paid under OPPS:
92941   Percutaneous transluminal revascularization of acute total/subtotal occlusion during acute myocardial infarction, coronary artery or coronary artery bypass graft, any combination of intracoronary stent, atherectomy and angioplasty, including aspiration thrombectomy when performed, single vessel
MPFS Policies Apply to the OPPS
Also in the 2018 OPPS final rule, CMS discusses and implements several policies under the Medicare Physician Fee Schedule (MPFS) for 2018 that are applicable under the OPPS.
Look for new HCPCS Level II codes for all biosimilar products rather than using just one for the biosimilar, regardless of manufacturer. HCPCS level II codes G0516 Insertion of non-biodegradable drug delivery implants, 4 or more (services for subdermal rod implant), G0517 Removal of non-biodegradable drug delivery implants, 4 or more (services for subdermal implants), and G0518 Removal with reinsertion, non-biodegradable drug delivery implants, 4 or more (services for subdermal implants) are established for subdermal drug implants for the treatment of opioid addiction.
Advanced Diagnostic Imaging Requires AUC
Section 218(b) of the Protecting Access to Medicare Act of 2014 requires establishing appropriate use criteria (AUC) for advanced diagnostic imaging services. AUC are evidence-based and assist practitioners who order and furnish imaging services to help them select the imaging study that will most likely improve health outcomes for a clinical condition. This program is discussed in length in the 2018 MPFS final rule.
There are qualified clinical decision support mechanisms (CDSMs), which are electronic tools (similar to a library) for the ordering practitioner to consult. The ordering practitioner must consult a qualified CDMS when ordering an applicable imaging service, and the furnishing practitioner and facility must include the consultation information on the Medicare claim when billing for the service. The ordering practitioner is required to provide the specific AUC information to the performing/furnishing provider(s). Consulting an AUC is required for any service paid under the MPFS, OPPS, and ASC payment systems.
The information that must be reported includes:
Which qualified CDSM was consulted by the ordering practitioner;
Whether the ordered service adheres to the applicable AUC, or whether there was not an AUC in the CDSM to address the imaging procedure; and
The National Provider Identifier (NPI) of the ordering practitioner (if different from the furnishing provider).
A final requirement for this program concerns prior authorization for outlier ordering professionals; this component will be addressed in future rulemaking.
Based on comments from stakeholders, CMS has delayed the implementation from Jan. 1, 2018 until Jan. 1, 2020, and has established a voluntary reporting period for early adopters, beginning July 2018 through December 2019. Jan. 1, 2020, the program will begin with education and an operational testing period, in which the ordering practitioner must consult the AUC, and the furnishing provider(s) must report the information on the claims.
Wait! There's More
The information related here highlights some of the changes CMS finalized for the 2018 OPPS. Review this final rule and the MPFS rule for complete details on changes that will affect your outpatient facility.
---
Resources
CMS OPPS changes for 2018: www.cms.gov/Medicare/Medicare-Fee-for-Service-Payment/HospitalOutpatientPPS/Hospital-Outpatient-Regulations-and-Notices-Items/CMS-1678-FC.html?DLPage=1&DLEntries=10&DLSort=2&DLSortDir=descending
CMS Hospital Outpatient Regulations and Notices: www.cms.gov/Medicare/Medicare-Fee-for-Service-Payment/HospitalOutpatientPPS/Hospital-Outpatient-Regulations-and-Notices.html
Medicare CY 2018 OPPS Proposed Rule Claims Accounting: www.cms.gov/Medicare/Medicare-Fee-for-Service-Payment/HospitalOutpatientPPS/Downloads/CMS-1678-P-OPPS-Claims-Accounting.pdf
CMS Medicare Physician Fee Schedule Final Rule for 2018: www.cms.gov/Medicare/Medicare-Fee-for-Service-Payment/PhysicianFeeSched/PFS-Federal-Regulation-Notices-Items/CMS-1676-F.html
Medicare-FFS Program Billing 340B Modifiers under the Hospital Outpatient Prospective Payment System (OPPS), Frequently Asked Questions: www.cms.gov/Medicare/Medicare-Fee-for-Service-Payment/HospitalOutpatientPPS/Downloads/Billing-340B-Modifiers-under-Hospital-OPPS.pdf
Latest posts by Denise Williams
(see all)