CMS Offers Web Updates for New Medicare Card
By Brad Ericson
In AAPC News
February 5, 2018
Comments Off

on CMS Offers Web Updates for New Medicare Card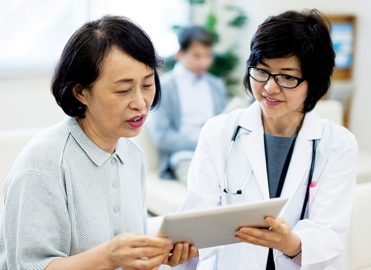 Patients will begin receiving their new, more secure Medicare cards beginning April 1 this year. To help clarify the transition from that date to the end of 2019, the Centers for Medicare & Medicaid Services (CMS) is letting providers know what numbers will be on remittance advice.
When providers submit a claim using a ps valid and active Health Insurance Claim Number (HICN), CMS will return both the HICN and the Medicare Beneficiary Indentifier (MBI) on every remittance device. CMS provides some examples:
Talking to Patients About their Card
CMS  offers guidelines to providers about how to talk to their patients about the change. CMS reminds providers to let patients know that the new numbers are replacing insecure Social Security numbers to protect them. New cards will be mailed beginning April 1. It will take some time for all cards to be send out. Please remind patients to assure mailing addresses are correct and to call 1-800-772-1213 if it has changed.
Also, patients should be suspicious of anyone who contacts them about their new Medicare cards. CMS and Medicare will never ask patients to provide personal or private information, especially over the phone.
Here are some terms CMS has adopted for this that you can help patients understand.
Language to use                                                             Here's why
The new Medicare card has a new "Medicare Number"
"Medicare Number" resonated best with consumers in testing, who easily understand that "number" can include identifiers that are alpha-­‐numeric. Consumers also understand that an alpha-­‐numeric number is considered more "safe."
 
Medicare is removing Social Security Numbers from Medicare cards
This soft, simple language is well received and easily understood. Consumers prefer "removing" to "taking off," which implies loss. Without specific reference to removal of Social Security Numbers, people with Medicare are more suspicious of the change, leading to conjecture including "my benefits are changing/decreasing" or "this is a waste of
money."
Medicare will mail you a new card
This clearly conveys that a new card will arrive by mail, which is more specific than generic words such as "send" or "get."
 
The change will help protect your identity
While most consumers perceive removing Social Security Numbers from Medicare cards as positive, they still want CMS to explain why this is happening. Consumers perceive preventing identify theft to be the primary benefit of and reason for the change and feel it is a good thing to do.
Latest posts by Brad Ericson
(see all)
No Responses to "CMS Offers Web Updates for New Medicare Card"