Code Changes Could Undermine Quality Reporting
In Billing
February 7, 2018
Comments Off

on Code Changes Could Undermine Quality Reporting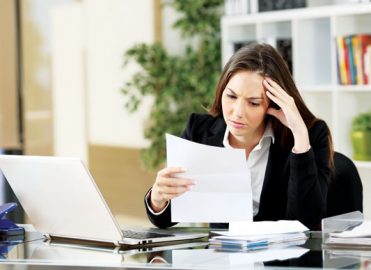 Many quality measures in the Quality Payment Program include ICD-10-CM codes in either the numerator, denominator, exclusions, or exceptions, and used to determine patient eligibility. The accuracy of any measure, and the ability for eligible clinicians to meet data completeness, risk being compromised when ICD-10 codes are updated (October 1). Workflows that are not automatically updated, such as claims and registries, are particularly vulnerable.
Final Rule Offers Resolution
This dilemma was discussed in the 2018 Quality Payment Program proposed rule, and the Centers for Medicare & Medicaid Services (CMS) finalized a resolution in the 2018 Quality Payment Program final rule: CMS will assess measure performance based only on the first 9 months of the 12-month performance period for measures determined to be significantly impacted by ICD-10 coding changes.
"Significantly impacted" is defined as more than 10 percent change in codes in the measure numerator, denominator, exclusions, and exceptions; clinical guidelines changes or new products or procedures reflected in ICD-10 code changes; and feedback on a measure received from measure developers and stewards.
CMS also finalized their proposal to publish a list of measures requiring a 9-month assessment process on their website by October 1 of the performance period, if technically feasible, but no later than the beginning of the data submission period, which is Jan. 2, 2019, for the 2018 MIPS performance period.
CMS Releases Revisions
CMS has published on its website the 2018 release notes for all submission methods for use in the Quality Payment Program. These notes detail changes to existing measures made since the release of the 2017 QPP measure specifications. To review the 2018 Registry Measure Specifications Release Notes and 2018 Claims Measure Specifications Release Notes, download the Quality Measure Specifications supporting documents (updated Jan. 12, 2018), located in the Resource Library at www.qpp.cms.gov.
Certain measures are obviously more than 10 percent affected, such as Quality ID #204: Ischemic Vascular Disease (IVD): Use of Aspirin or Another Antithrombotic, which includes the following ICD-10-CM code changes for 2018:
Deleted Denominator coding, ICD-10-CM: I24.1, I63.00, I63.011, I63.012, I63.019, I63.02, I63.031, II63.032, I63.039, I63.09, I63.10, I63.111, I63.112, I63.119, I63.12, I63.131, I63.132, I63.139, I63.19, I63.30, I63.311, I63.312, I63.319, I63.321, I63.322, I63.329, I63.331, I63.332, I63.339, I63.341, I63.342, I63.349, I63.39, I63.40, 63.411, I63.412, I63.419, I63.421, I63.422
Other Quality Measure Specifications Supporting Documents
You might find these other supporting documents helpful, as well:
2018 Measure List Excel file — A tool you can use to search the full set of quality measures reportable in 2018 through any reporting mechanism. The tool allows you to search by measure number, domain, reporting method, and keywords. It also includes the full list of measure stewards with contact information.
2018 Claims Single Source and 2018 Registry Single Source Excel files — A tool you can use to search for codes, measure number, etc., within each individual claims or registry measure. This lets you quickly and easily see which ICD-10 codes apply to which measures.
Note: The codes listed in these files are highlighted in pink in AAPC's ICD-10-CM code book, referred to as MACRA codes.
2018 Individual Registry Measures Guide (PDF) and 2018 Individual Claims Measures Guide (PDF) — These documents contain general guidance for the 2018 Quality Payment Program Individual Measure Specifications and Measure Flows for registry/claims submissions. The individual measure specifications are detailed descriptions of the quality measures and are intended to be utilized by individual eligible clinicians reporting individual measures. Each measure specification also document includes a measure flow and associated algorithm as a resource for the application of logic for data completeness and performance.
Latest posts by Renee Dustman
(see all)