CMS Updates Meaningful Use Requirements for 2018
In CMS
February 8, 2018
Comments Off

on CMS Updates Meaningful Use Requirements for 2018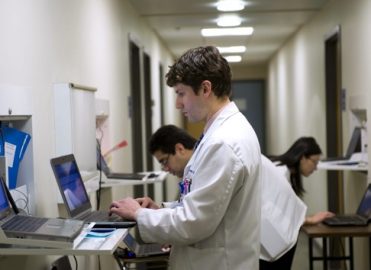 In 2018, eligible clinicians will attest to Meaningful Use of certified electronic health record technology (CEHRT) through the Quality Payment Program. Medicare eligible hospitals, critical access hospitals (CAHs), and dual-eligible hospitals will continue to participate in the Medicare EHR Incentive Program, as usual, with the exception of some requirement changes.
The 2018 Medicare Hospital Inpatient Prospective Payment System (IPPS) and Long Term Acute Care Hospital (LTCH) Prospective Payment System Final Rule contains several changes that will directly affect the Medicare (and Medicaid) EHR Incentive Programs.
Changes to the Medicare and Medicaid EHR Incentive Programs
CMS finalized an update to the Hospital Consumer Assessment of Health care Providers and Systems survey measure by replacing the three existing questions about pain management with three new questions that address communication about pain during the hospital stay (beginning in 2018, but public reporting will be delayed) and an update to the stroke mortality measure to include the use of NIH Stroke Scale claims data for risk adjustment, beginning with 2021 performance. CMS also adopted the Hospital-Wide All-Cause Unplanned Readmission Hybrid Measure as a voluntary measure.
CMS also finalized a modified, reduced policy for electronic clinical quality measure (eCQM) reporting, compared to proposals. For both the 2017 and 2018 performance periods, hospitals will be required to select and submit four of the available eCQMs included in the Hospital Inpatient Quality Reporting (IQR) Program measure set and provide one self-selected, calendar year quarter of data.
For the 2018 reporting period, hospitals will be able to use the 2014 Edition of CEHRT, the 2015 Edition of CEHRT, or a combination of both. CMS also finalized for both the 2017 and 2018 reporting periods: A hospital using EHR technology certified to the 2014 or 2015 Edition is required to have its EHR certified to all 15 eCQMs that are available to report in the Hospital IQR Program; for the 2018 reporting period, hospitals are required to use the most recent version of the eCQM specifications; hospitals' EHR technology certified to all 15 eCQM specs does not need to be recertified each time it is updated.
Read the 2018 IPPS/LTCH final rule carefully for complete reporting requirements.
Medicare Attestation Worksheets for 2018
The Medicare Attestation Worksheets allow providers to log their meaningful use measures on a document to use as a reference when attesting for the Medicare EHR Incentive Program in CMS' Registration and Attestation system.
Access the 2018 Eligible Hospital, CAH and Dual-Eligible Modified Stage 2 Attestation Worksheet here and Eligible Hospital, CAH and Dual-Eligible Stage 3 Attestation Worksheet here.
Latest posts by Renee Dustman
(see all)