House Bill Includes Telehealth, Meaningful Use
By Brad Ericson
In AAPC News
February 8, 2018
Comments Off

on House Bill Includes Telehealth, Meaningful Use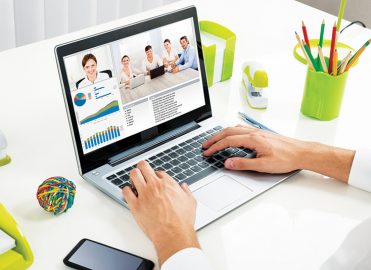 As Congress bar brawls over the next spending bill, the House of Representative's version as a nod to telehealth and meaningful use, includes the "Creating High-quality Results and Outcomes Necessary to Improve the CHRONIC Care Act of 2017", legislation to ease the "meaningful use burden on providers and reduce the volume of electronic health record-relating hardship requests", and "Further Access to Stroke Telemedicine Act of 2017", according to Healthcare Informatics.
Prior Telehealth and MU Bills
The publication says the CHRONIC Care Act is meant to transform how Medicare works for seniors who suffer from chronic illnesses by including initiatives such as telehealth. The law seeks to help patients use Medicare services.
The legislation introduced last year that seeks to reduce the volume of future electronic health record-related hardship requests.   Amending the HITECH Act, the bill seeks to remove a requirement mandating  the Secretary of Health and Human Services (HHS) to continue making meaningful use. The outcome would remove a requirement mandating  the HHS secretary continue to make meaningful use standards more stringent over time.

Latest posts by Brad Ericson
(see all)