CMS Releases Final CLFS Payment Rates for ADLTs
In Billing
February 9, 2018
Comments Off

on CMS Releases Final CLFS Payment Rates for ADLTs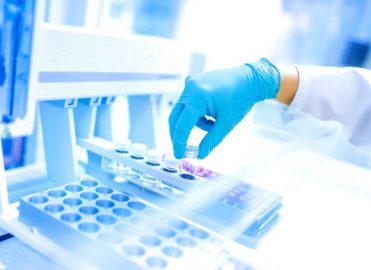 Final payment rates, codes, and supporting documentation for the new private payer rate-based Clinical Laboratory Fee Schedule (CLFS) payment system, effective Jan. 1, 2018, are available.
What's Behind the New Payment System?
Beginning Jan. 1, 2018, the Centers for Medicare & Medicaid Services (CMS) changed the way it sets payment rates for clinical diagnostic laboratory tests, in accordance with the Protecting Access to Medicare Act of 2014 (PAMA). The new rates are based on current charges in the private healthcare market.
Just the system Medicare uses to establish payment rates has changed. Coverage remains the same. Medicare covers most lab tests and pays 100 percent of allowable charges under the CLFS.
3 Primary Changes
There are three specific changes to the Medicare payment system for labs:
Prior to 2018, rates were based on the amounts that labs charged in 1984 and 1985, adjusted for inflation. PAMA applies a market-based approach in which Medicare payment rates are set based on rates from private payers and adjusted every three years using new data from private payers.
PAMA replaced Medicare's local fee schedule with a single national fee schedule.
PAMA created a new category of tests: Advanced Diagnostic Laboratory Tests (ADLTs). New tests designated as ADLTs are subject to temporary pricing, and labs certified to provide ADLTs must report private payer data every three years.
Defining an ADLT
An ADLT is a test offered and furnished by a single lab that is either:
Cleared or approved by the FDA; or
Evaluates a patient's DNA, RNA or proteins; and

Provides new clinical diagnostic information that can't be obtained from any other test or combination of tests; and
Uses a unique algorithm that predicts the chance the patient will develop a condition or respond to a treatment.
As a condition of reimbursement, labs must submit an application to CMS and be approved to provide ADLTs.
Get the Facts
CMS has finalized the 2018 Medicare CLFS payment rates and crosswalking and gap filling payment method determinations. Download the files from www.cms.gov:
CY 2018 Final Crosswalking/Gapfilling Determinations
CY 2018 Final Private Payor Rate-Based CLFS Payment Rates
HPCS Codes with Revised Final CY 2018 Private Payor Rate-Based CLFS Payment Rates and Clarifications Regarding the Weighted Median Calculations
---
Resources:
CMS; Centers for Medicare Management (CM) Clinician Lab Fee Schedule (CLFS) User Manual; March 2017
Changing How Medicare Pays for Clinical Diagnostic Laboratory Tests: An Update on CMS's Progress; September 2016
Medicare Clinical Diagnostic Laboratory Tests Payment System Final Rule; June 6, 2017
Medicare Clinical Diagnostic Laboratory Tests Payment System Final Rule; 2016
Latest posts by Renee Dustman
(see all)