HHS Conscience Proposal Will Cost the Industry
By Brad Ericson
In CMS
February 12, 2018
Comments Off

on HHS Conscience Proposal Will Cost the Industry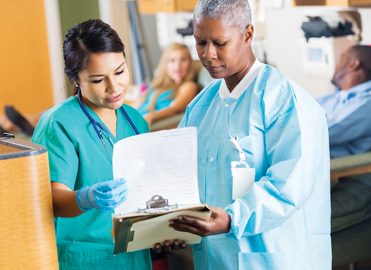 A proposed rule by the Department of Health and Human Services (HHS) entitled "Protecting Statutory Conscience Rights in Health Care; Delegations of Authority" will cost the healthcare industry more than $125.5 million in the first year, and many worry resulting litigation will cost at least that much.
Conscience Rule Includes Immunization, Advance Directives
The 216-page proposed rule sets up a conscience division in HHS' Office for Civil Rights and seeks to revise regulations to allow providers, medical personnel, and facilities to opt out of "abortion, sterilization, and certain other health services to participants in programs … funded by the Department."
The rule also allows providers and facilities to opt out of providing counselling service, referring services in Medicaid and Medicare Advantage programs, assisted suicide, advance directives, Global Health Programs, and compulsory health programs, such as immunization, hearing screening, occupational illness testing, and mental illness testing. The Associated Press reports that more than 40 complaints have been filed since Donald Trump's election.
OCR Will Enforce Conscience Rights
In the proposal OCR will enforce the new rules much as it enforces fraud and abuse by auditing, investigation, and enforcement, and the government believes that will cost $125.5 million. After that, the the cost drops to $900,000 annually.
But the big worry for the healthcare industry is the cost of litigation as providers and facilities refuse to treat LBGTQ patients, honor advance directives, and refuse to provide immunizations. The American Civil Liberties Union (ACLU) responded when the proposal was released, saying "This administration isn't increasing freedom — they're paving the way for discrimination. " Louise Melling, deputy legal director of the ACLU, said, "We may not know exactly what this new division will look like in practice, but we do know that this means they prioritize religious liberty over the health and civil rights of women, transgender people, and others. They are prioritizing providers' beliefs over patients' health and lives."
HHS will receive comments on the proposed rule through mid-March.
Latest posts by Brad Ericson
(see all)