Defining Protected Health Information (PHI)
In CMS
February 12, 2018
Comments Off

on Defining Protected Health Information (PHI)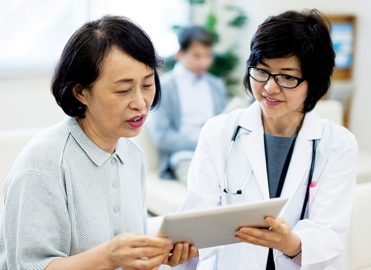 Under the Health Insurance Portability and Accountability Act of 1996 (HIPAA), protected health information (PHI) is all individually identifiable health information in any form, electronic or non-electronic, that is held or transmitted by a covered entity (health plan, healthcare clearinghouse, or healthcare provider). This includes individually identifiable health information in paper records that has never been electronically stored or transmitted. PHI excludes the information found in education records covered by the Family Educational Rights and Privacy Act, health records of students who are 18 years of age and older, and HHS employment records.
The following are components of PHI:
Patient's name
Streets, city, county, precinct (used in some practice management software, indicating a certain district for government reporting), ZIP code
Dates directly related to a patient, including birth date, admission date, discharge date, and date of death
Telephone numbers, fax numbers, and email addresses
Social Security numbers
Medical record numbers
Health plan beneficiary numbers
Account numbers
Certificate of license numbers
Vehicle identifiers and serial numbers, including license plate numbers
Device identifiers and serial numbers
Web Universal Resource Locators (URLs)
Internet protocol (IP) address numbers
Biometric identifiers, including finger and voice prints
Full face, photographic images and any comparable images
Any other unique identifying number, characteristic, or code
Patient's medical history
As a healthcare professional, it's your job to safeguard patients' PHI. If you'r office doesn't already have a HIPAA compliance plan, you need to get one!
Latest posts by John Verhovshek
(see all)