Aetna Under Investigation for Medical Review Policy
February 13, 2018
Comments Off

on Aetna Under Investigation for Medical Review Policy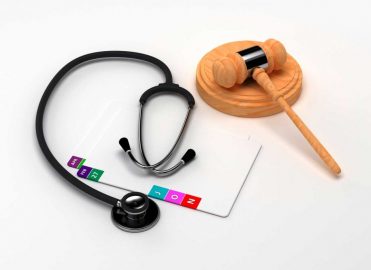 Aetna is under investigation in California for allegedly not following protocol when making coverage decisions. One Aetna member, Gillen Washington, 23, claims it nearly cost him his life. Washington is suing Aetna for breach of contract and bad faith, according to CNN.
Case for the Plaintiff
Washington, who has common variable immunodeficiency (CVID), claims Aetna wrongly denied coverage for an intravenous immunoglobulin (IVIG) treatment in November 2014. Soon after, he suffered a collapsed lung and had to be hospitalized.
California Insurance Commissioner Dave Jones got involved after learning former Aetna medical director Jay Ken linuma, M.D., who denied coverage for Washington's IVIG treatment, testified to never looking at patients' medical records when deciding whether to approve or deny care. It was standard for nurses to review the records and make recommendations to him, he told the court.
"If the health insurer is making decisions to deny coverage without a physician actually ever reviewing medical records, that's of significant concern to me as insurance commissioner in California — and potentially a violation of law," Jones told CNN.
According to linuma, it wouldn't have mattered if he had reviewed Washington's medical record, as he wasn't familiar with CVID or the repercussions of not treating it expeditiously.
CVID (ICD-10-CM D83.x Common variable immunodeficiency) causes dangerously low levels of infection-fighting proteins. IVIG treatments, which can cost as much as $20,000 per session, help to strengthen Washington's weakened immune system.
Case for the Defendant
In its trial brief, Aetna said: "Given that Aetna does not directly provide medical care to its members, Aetna needs to obtain medical records from members and their doctors to evaluate whether services are 'medically necessary.' Aetna employs nurses to gather the medical records and coordinate with the offices of treating physicians, and Aetna employs doctors to make the actual coverage-related determinations."
Aetna said it was discovered during a standard review that Washington hadn't had blood work done in three years and it was a requirement of coverage for IVIG. As soon as Washington got the blood work done, Aetna precertified a year's worth of treatments.
Unfortunately, neither party acted soon enough to prevent the events that ensued.
---
Drash, Wayne, CNN, Feb. 11, 2018; State Launches Investigation Following Stunning Admission by Aetna Medical Director 


Latest posts by Renee Dustman
(see all)