G0475 Subject to CLIA Edits
In Billing
February 14, 2018
Comments Off

on G0475 Subject to CLIA Edits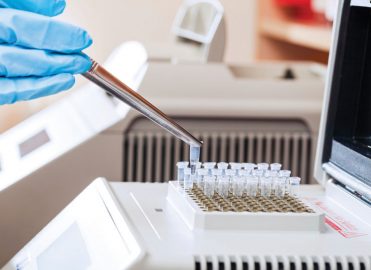 The HCPCS Level II code G0475 HIV antigen/antibody, combination assay, screening is effective for dates of service on or after April 13, 2015, and is subject to Clinical Laboratory Improvement Amendments (CLIA) edits, despite its omission in previous transmittals from the Centers for Medicare & Medicaid Services (CMS).
For Medicare reimbursement, G0475 requires a facility to have either a CLIA certificate of registration (certificate type code 9), a CLIA certificate of compliance (certificate type code 1), or a CLIA certificate of accreditation (certificate type code 3).
A facility without a valid, current, CLIA certificate, with a current CLIA certificate of waiver (certificate type code 2) or with a current CLIA certificate for provider-performed microscopy procedures (certificate type code 4) cannot be paid for G0475.
CMS rescinded Transmittal 3949 and replaced it with Transmittal 3975 to communicate this update to Medicare administrative contractors.
See Transmittal 3975 or MM10446 Revised for all the codes subject to and excluded from CLIA edits, effective Jan. 1, 2018.
Latest posts by Renee Dustman
(see all)